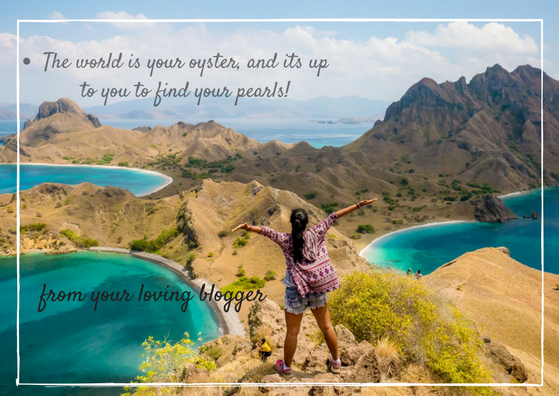 "Life is short, break the rules, forgive quickly, kiss slowly, love truly, laugh uncontrollably, and never regret anything that made you smile. Twenty years from now you will be more disappointed by the things you didn't do than by the ones you did. So throw off the bowlines. Sail away from the safe harbor. Catch the trade winds in your sails. Explore. Dream. Discover."
Here's a video of the Tedx speech I gave back in 2011.

My name is Kounila Keo, and my readers call me @Kounila. And, the online world knows me as #blueladyblog.
I am a Master's graduate in Public Policy from the Lee Kuan Yew School of Public Policy, National University of Singapore. I'm also a media and communications consultant.
From 2006 to 2010, I studied Media and Communication with minors in News Writing, Multimedia Production (video, audio, and photography), Mass Communication, Public Relations, and Advertising.
When I was 18 years old, I became a freelance reporter for Agence France Presse and a freelance writer for the Phnom Penh Post, one of the most read English news publications in Phnom Penh.
Between 2008 and 2014, I worked as a stringer and freelance reporter for various foreign news publications: Agence France Presse, Los Angeles Times, IRIN UN News Agency, the Independent UK, CSMonitor, the Phnom Penh Post, Asia360s (Magazine), Global Voices Online, and more.
I have trained on social media and given speeches to, university students, artists, professionals inside and outside Cambodia since 2008.
In October 2011, I was one of the 10 UNESCO bloggers selected from a pool of nearly 600 applicants to cover the Paris UNESCO Youth Forum.
I was invited to be a social media trainer for Seliger Youth Forum in Russia in 2012 and was later blogger in chief for the same conference in 2013. I sent a team, 3 from India, one from Mexico, one from Vietnam, and one from Nepal to cover the conference.
In 2009, I helped a team co-found a film youth collective, Kon Khmer Koun Khmer or Khmer Films Khmer Generations, that has since 2009, worked on and produced short films as well as organized widely-reported film events and exhibitions plus an annual filmcamp and film contest (Chaktomouk Film Contest).
I like organizing digital community events. I was the lead organizer for BlogFestAsia 2012, attended by 200 participants, 80 of whom were from 10 other countries.
As one of the first speakers of the first-ever TEDXPhnomPenh 2011, I later helped organize it.
My passion is social media, youth empowerment, writing, travelling, and now policy analysis. I have travelled to South America, Africa, Europe, the Middle East, and Asia to cover events as a blogger and a journalist since 2009.
I try to make time to write about my musings, allocate my time to travel to places, and review restaurants, hotels, and interesting destinations in my free time on When in Phnom Penh blog. You are invited to write for that blog as well.
Contact me kounilakeo at gmail dot com if you are interested in any collaboration, creating something cool and nice, or hiring me for some assignments!
I can help you to:
Connect your brand and create engagement with local bloggers and online influencers in Cambodia and the Southeast Asian region ( I have a lot of networks).
Plan a social media, community and content strategy
Plan and organize your Corporate Social Responsibility programs
Organize writing workshops
Create content (blog posts, articles)
help your company/organization with your mobile/web design, mobile app design (I have a team to do it)
Be your writing coach, get your ideas into words and help edit your articles/books (Khmer & English)
Be your mentor on setting up a business in Cambodia
Do products review and sponsored posts on wheninphnompenh and @Kounila (Twitter/Instagram) especially on travel industry (hotels, tours, airlines, spas), beauty & fashion and technology & gadgets
Support your collaboration and partnership in writing, publishing, community development, technology
Organize social activities related to education & women specific topics especially on women in technology
Public speaking, seminars, conferences around self-development, women empowerment, digital security, and digital publishing
Phnom Penh International Airport interviewed me and has published this video on their website. It's about my travelling experiences.

Another contact
More about me
I'm the fourth child of the five siblings and the only one that's finished a Master's degree (fully funded). I'm a Li Ka Shing scholar.
Education 
I'm on:
Or Google me. Thank you very much.