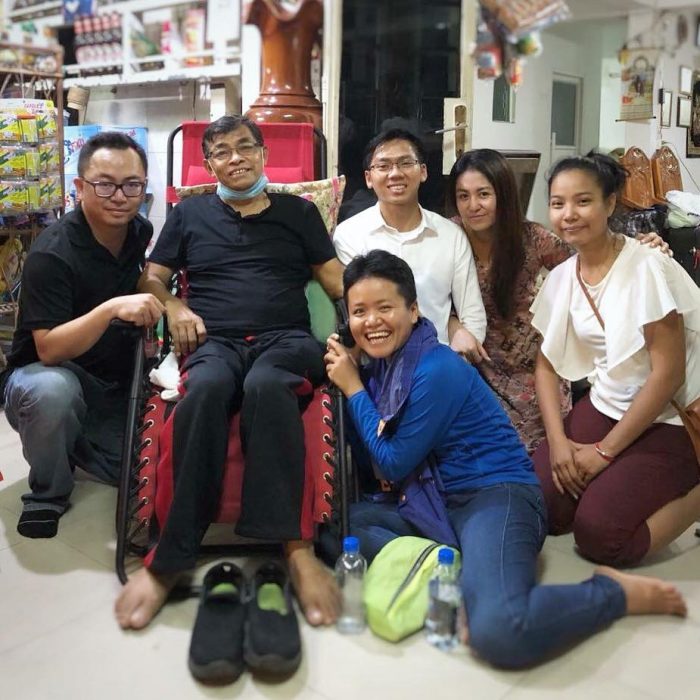 [A personal note I wrote back in 2018 about Professor Sambo Manara]
It was 2006 when my life changed forever. I was becoming 18 years old and life looked so hopeless. A child of farmers – who had to become sort of a partial bread winner and to juggle between "earning the bread" and studies (as a university freshman) that would help bring an income to support my family. A burden I couldn't afford to lift off my shoulders.
But, there was this man bouncing into our classroom and declaring himself as our class's history professor on the first week at Uni. "Who makes $2/a day in this class?" he asked. Nobody but very few raised their hand – I did raise mine. He shot me a quick smile. "Good! Those who put their hands up show me that you're not a poor person. You make $2 a day meaning you're above the poverty line according to the World Bank. Congratulations!"
Pride swept through me. I was 17 years old, working 3 different times and taking 11 different subjects per week. I had no weekend so to say. However, I always looked forward to his history class because of his intriguing interpretations of history. He always looked at the positive side of things and I was in awe. He instilled into me the sense of positivity and courage to live my life to its fullest potential.
"Some of our history might not be positive, but that doesn't mean you can't be positive, move on, and change it!" he said. I also learned to become very self-reliant because of one of his first classes. It was a guest lecture by two young Cambodian American girls/friends whom he invited to speak to us about their trips around the world and their financial independence at a young age. I was awestruck by how (financially) independent they were.
I thought I had little chance of success in life, but he kept uplifting my spirit (and others') and made me see my self worth. I am here today also because of a professor like him who never turned his back on the less fortunate students but instead has kept encouraging everyone to treat others with kindness and inspire the fortunate ones to look after the need of the less fortunate.
Before we parted today, he said to us: "Please don't turn your back on good people. You're their only hope."
Now that I have had chances to teach in Cambodia, Myanmar and Vietnam and other places, I use your lessons to inspire my students the same way as you did and they write to me the same way I wrote to you years ago. You're the excellent definition of how a teacher should be to inspire the next generation of learners and critical thinkers. I know you love stressing the word "critical thinking" a lot. And, I've set to become a learner and an educator for life – because of you.
Please get better soon, Lokru. I can't wait to have a long conversation with you again.