I don't so much like taking a long-distance flight while on a short trip, but I still love travelling no matter. Sometimes I arrive at the final destination completely lost, drained and oblivious to the new surroundings, but I understand that's a price one has to pay when she/he wants to go farther in life and see the world.
In fact, the whole event was supposed to be organized in Cairo, Egypt, but because of the eruption of the Arab Spring, the Egyptian organizers suggested the event was moved to Doha/Qatar. That's how my love story with Qatar was made.
A lot of people asked me how I got to be flown to Doha? I am not really a science journalist, but I am very interested in simple science and how it works. I applied online on the website and filled in some necessary information. A week or two later, I was sent a latter of acceptance. The flight ticket was booked and I was so ready to hit the road to the first middle east country that I'll go to. Some interesting fact I found about Qatar was that in 2001, Qatar also became the first country in the Middle East to hold a women's tennis tournament. =)
I later arrived in Doha, Qatar, after an approximately 10-hour flight from Phnom Penh–> Bangkok –> Doha.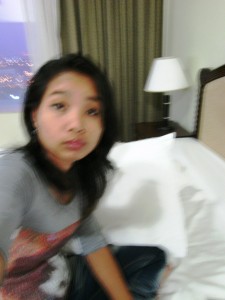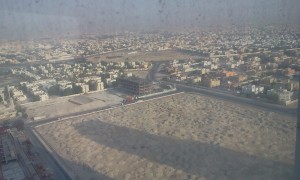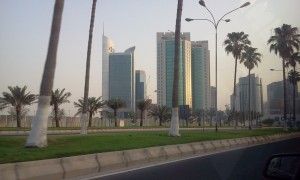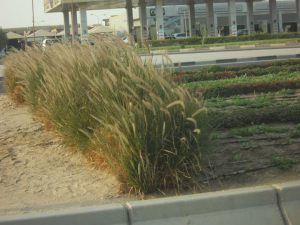 How to obtain visa to Qatar
I don't think I've heard of or seen the embassy of Qatar in Cambodia. I am sure you can find one in Bangkok or Ho Chi Minh, but not in Phnom Penh. How to get a visa to travel to this country? For my case, the organizers of the event sorted it out for me. They contacted the foreign ministry of Qatar and the visa was emailed to me. When I was boarding the plane to Doha in Bangkok, I was immediately stopped from boarding. There was a small mistake in my passport number, but the flight crew was questioning me politely.
A few minutes, they let me board the plane. I was almost late for the flight as well while having tom yum soup and watching an American movie on TV called "Law Abiding Citizen" =). So my advice is that if you travel to countries who don't have embassies in your country, better get organizers of the event to arrange it for you, and give very correct information to the organizers. But if you want to do a personal trip to a country like Qatar, better contact the embassy near you – it can be the embassy in Bangkok or Ho Chi Minh.
Interesting facts about Qatar:
has the whole population of 1.7 million, smaller than that that of Phnom Penh
has immigrants from South Asia & Southeast Asia occupy 94% of the country's labour.
is home to Al Jazeera.
has among the highest rates in the world for obesity, diabetes and genetic disorders but very sophisticated hospitals
sadly has a heavily skewed sex ratio, with 3.46 males per female.
consumes around 400 litres per day and emit carbon dioxide twice more than the United States does, due to energy use on air conditioning, natural gas processing, water desalination and electricity  use.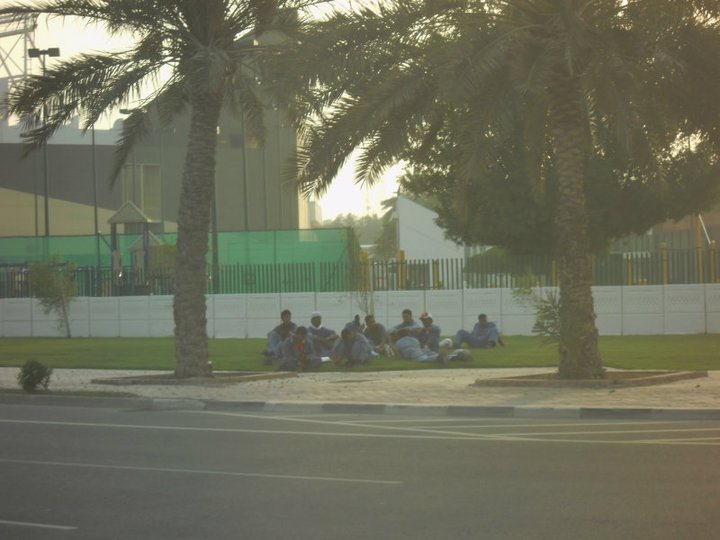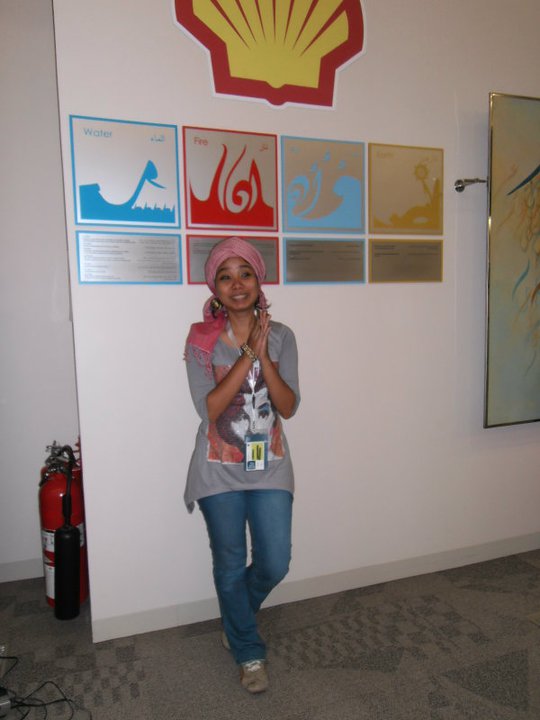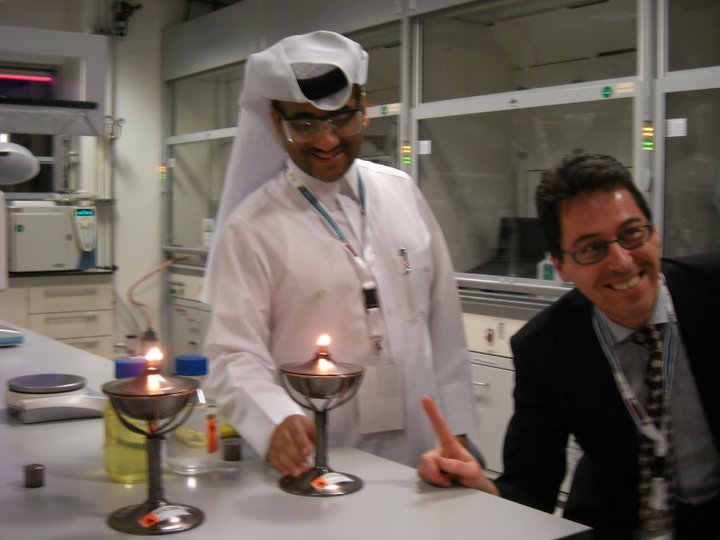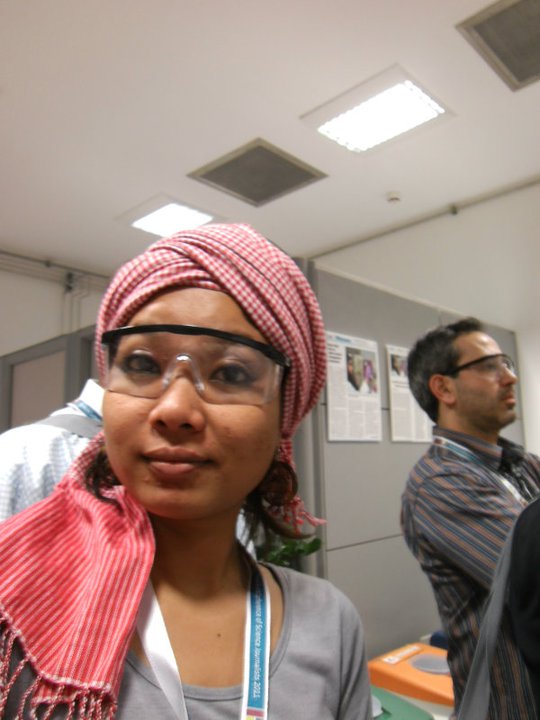 The first impression I had when I first stepped on the "sand" of Qatar was shared by many of my friends I met at the conference. "Where are all the locals?" I asked myself after meeting and talking to quite a few Indians who had to come and pick me up from the airport and who I saw on the way to the hotel "Ezdan".
"Locals stay indoors with their AC on," I thought. It was later confirmed. =)
Minutes and hours went by quickly, and I began to learn that this country heavily depends on the labour of foreign workers and the native or Qataris are somehow enjoying their full life experience. At Ezdan, most of the hotel staff is from India and the Philippines. I think that the local or Qatari rejoice in the high GDP growth thanks to lots of oil, and they don't seem to have anything to worry about. I know, not that they don't have any single worry.
If you come here to Qatar, you'll see nobody walking on the sidewalk, except the immigrant workers who have to toil away under the boiling weather like in Doha. About 45 degrees Celsius, scorching hot indeed. I was sort of losing my way to the main hall, and was actually walking around the hotel in my Ethiopian dress which I decided to purchase though I had less than a few hundred dollars in my pocket when I was in Addis Ababa a month earlier. The dress wasn't thick enough though. I could smell my skin burnt at the 45 degrees.
The conference went very well and was attended by a few thousand of people from around the world. The event was mainly supported by the Qatar Foundation. Sadly, a few hundred people fell sick at the end of of the conference, including Brenda Zulu, my Zambian friend. Anyone isn't advised to drink water from the tap or boil it. Even if you boil it, it won't work at all.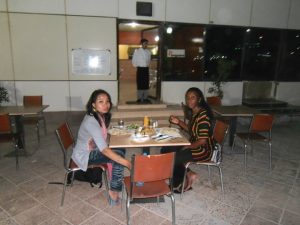 I tried boiling it to make some noodle, I could still see dirt in the water which I didn't see at all before boiling it. A few weeks after all the participants arrived home, the organizers sent us a survey to do because they were trying to find out what was wrong. People believed it was most likely the food that was provided at the event. I almost felt sick, but I tried to have some sleep. Every time I stepped into the AC van from the conference, I felt like throwing up, but I tried to stuff myself with some hot noodle and some water and went to sleep. I couldn't see Doha much, but luckily I didn't feel sick. I travelled with 200 dollars in my pocket.
World Conference of Science Journalist is to be organized in Finland in 2013.