Studying is not one of those things that many people want to do, but it sure is one way to get to know the world better. Since early August, 71 classmates of mine from more than 30 countries and I have buried our heads in thin and thick books. There were times when assignments came at once. This was certainly something you had to expect when you study at Lee Kuan School of Public Policy/NUS or something expected of anyone attending to do/doing higher education. Many people including my school expect me to make good policies or become a great policy analyst or maker, but let's see what sort of policies I could formulate when I graduate.
However busy it was, I could manage to make short trips to Bangkok, Kuala Lumpur, and especially Yangon as part of an end-of-the-year study trip. Earlier this year, I passed invitations to go to Sweden for Internet Forum 2014 and to Berlin/Germany for a blogging exchange program so that I could prepare for the Master's degree program in Singapore. There are a lot of interesting Internet-related programs around the world to attend every year only if one has enough time to.
SINGAPORE
How should I describe Singapore? A lot of people have asked me how I think about this merlion city. In short, I like Singapore a great deal, and I always remember how convenient it is to travel around this little global city, and how safe it is to go around day and night without being disturbed. Singaporean residents leave travellers and new comers alone, and you won't find them disturbing when travelling, which makes it the opposite of Cambodia.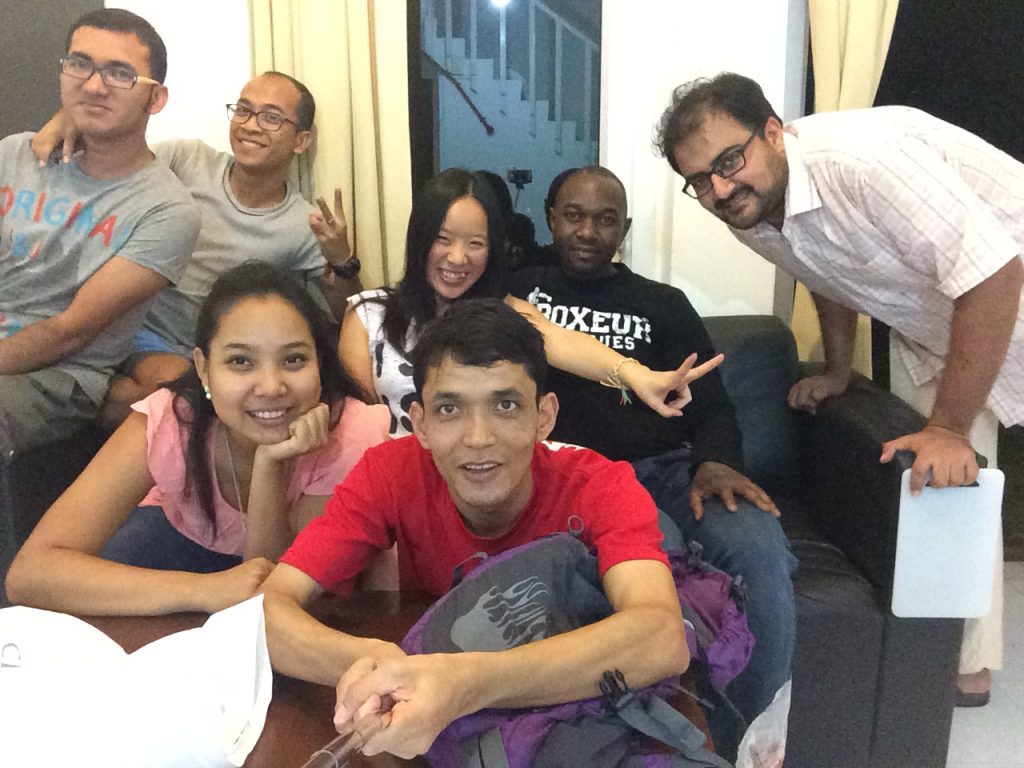 Once you indulge yourself in some crazy trips, it is somehow useful to push yourself into a place where you can be left alone and appreciate some civilisation for awhile. Yet, some travellers as well as new-comers sometimes complain how small and dull Singapore is, but perhaps they might not be much aware of Singapore, if at all. There are always exciting art events and exhibitions to attend at the weekends. Some might cost you some money, but some don't. 😀
Of course, Singapore is expensive, but Phnom Penh itself is becoming expensive. You can easily find $3 to $5 food at a hawker centre near where you stay in Singapore, but now you can find Khmer food at a local eatery in Phnom Penh cost the same as any Singapore's hawker centre/food court. Since one USD is 1.28 SGD (Singapore dollars), I sometimes find hawker food a little cheaper than food in Phnom Penh.

In neighbouring countries' capital cities such as Bangkok, Vientiane, and Ho Chi Minh City, I found myself some street food that cost me 2.5 USD or 3 USD. Therefore, I can say if you come travel in Singapore, don't go to restaurants but hawker centres. You might clean your pockets at a restaurant in Singapore, so you might as well pop into one of those hawker centres near your area. It makes more economic sense that way. If you intend to live longer in Singapore, do like locals do. Shop at Fair Price, Singapore's supermarket chain. Sometimes, I still find myself shocked at the 1.50 SGD for three stems of Chinese Cabbage/Bok Choy, though.
BANGKOK: November 18-22, 2014
To get to Bangkok from Singapore, there were quite a few options, but I opted for Thai Airways which cost a bit more than JetStar and Air Asia. The trip was however covered by the organizers in Bangkok.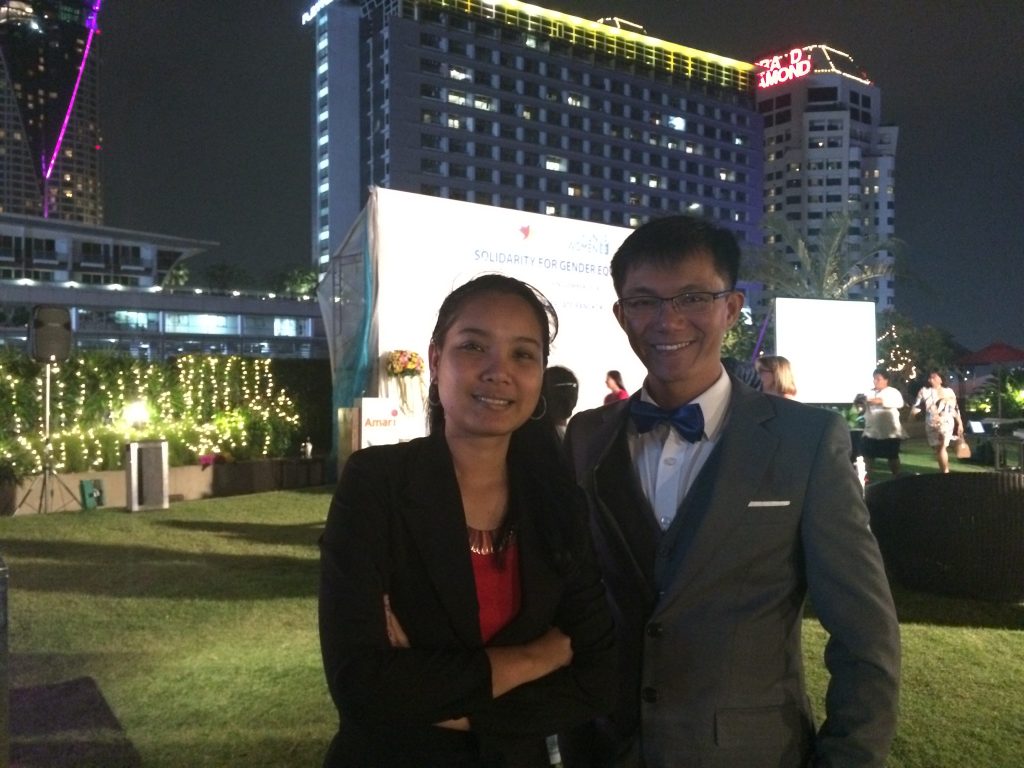 The UN Women in Bangkok invited me to be one of the 30 participants to learn more about gender and advocacy instructed by Professor Ginger Norwood and a few other experts on gender. Tracks of ministerial meetings were also happening at the same time. Unfortunately, I missed almost the first three days of the training, and due to the coinciding workload of assignments at school, I managed to arrive only on November 18th when I had to deliver a presentation on digital media and women participation with a friend from UN Women Cambodia , Veronika Stepkova.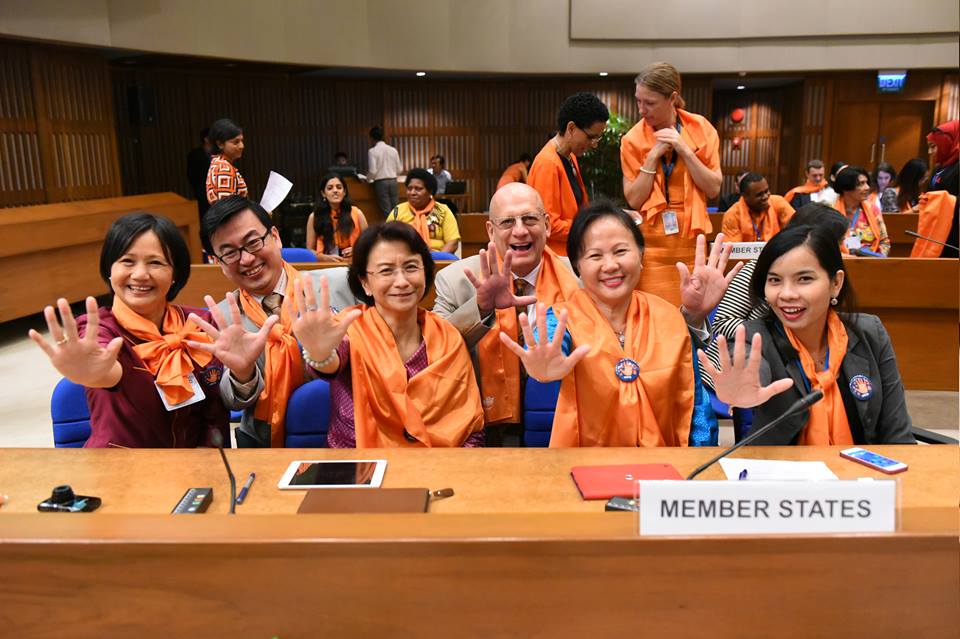 Queen Mother of Bhutan and gender & women affairs ministers from the Asia and the Pacific including Cambodia's Women Affairs Minister, Ing Kunthea Pavi, were present at the event to exchange updates on women's situations and conditions in each and respective country. She was eloquent in her speech and drew some impression, yet Soprach Tong, a social affairs columnist of the Phnom Penh Post, had something to say about the national budgeting for gender work in Cambodia.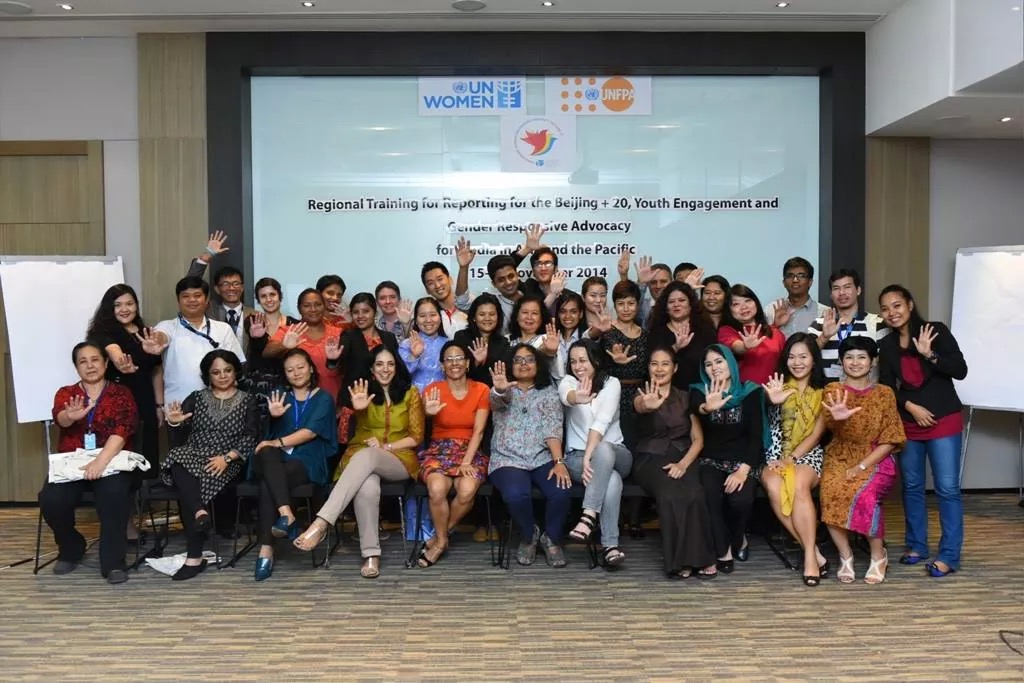 What impressed me the most was the diversity of participants that came all the way from the Asia and the Pacific such as Palau island which I barely heard about before. Better yet, although they were all from different sectors, they shared passion in gender and were determined in finding what would work for both men and women when it comes to life and work balance. At the end of the event, all agreed that there was definitely still loads of work for us all to do in order to see justice for both genders. I personally believe that if all the countries in the world encourage rights and liberty for individuals, collective rights will easily  follow suit.
KUALA LUMPUR: November 24-29, 2014
Kuala Lumpur was always wonderful. I took a bus called "Fiver Star Express" from Golden Mile Complex (a famous Thai shopping mall) to Berjaya Time Square in Kuala Lumpur/Malaysia for about 7 hours. Of course, there are too many bus companies leaving at different points in Singapore for Kuala Lumpur, but they will also drop you off at different places. The trip from KL to SG might be the same, but it is wise to get a reliable bus company such as Five Star Express, not Alisan Transtar Express which on one occasion lacked care and attention towards passengers on a bus.
(After my trip to KL, I lodged a complaint about Alisan Transtar Express's poor services by email to busticketonline.com where I purchased my bus tickets to/from KL. My email was met with a fast response from the team. About 30 days later, the BusTicketOnline team told me that they investigated the problem, issued a warning to the bus company, and was processing the 50% refund to my credit card.) Just some clarification. I do not wish to see anybody suffer, and would just like to see better services worth of money which I spent on.)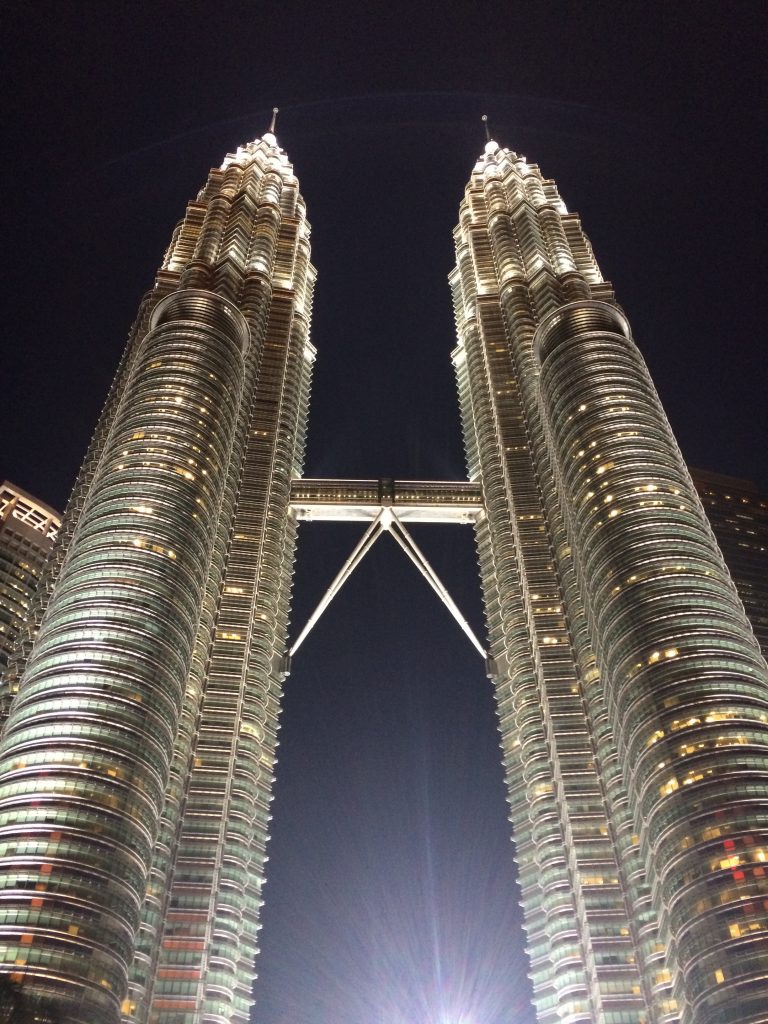 You might also need to find out from them where will be the possible drop-off places. Among all, I'd really recommend anybody who wants to travel to Kuala Lumpur with a limited budget. A one-way ticket was only around 20 SGD. Fiver Star Express tickets usually sell out fast; therefore, it is best for travellers to book two-way tickets in advance. Another convenient choice for people is taking cheap flights via Air Asia, JetStar or Tiger Air. I generally like travelling by land, so that I can see what a country looks like.
I got a cheap DigiCell sim card for less than $5 (15 Ringits) and another $5 (15 RM) top-up. With 3 RM a day for Internet data use, I got a really fast Internet connection and travelled with ease. I managed to walk to places in KL because of Google Maps, a favourite Google app.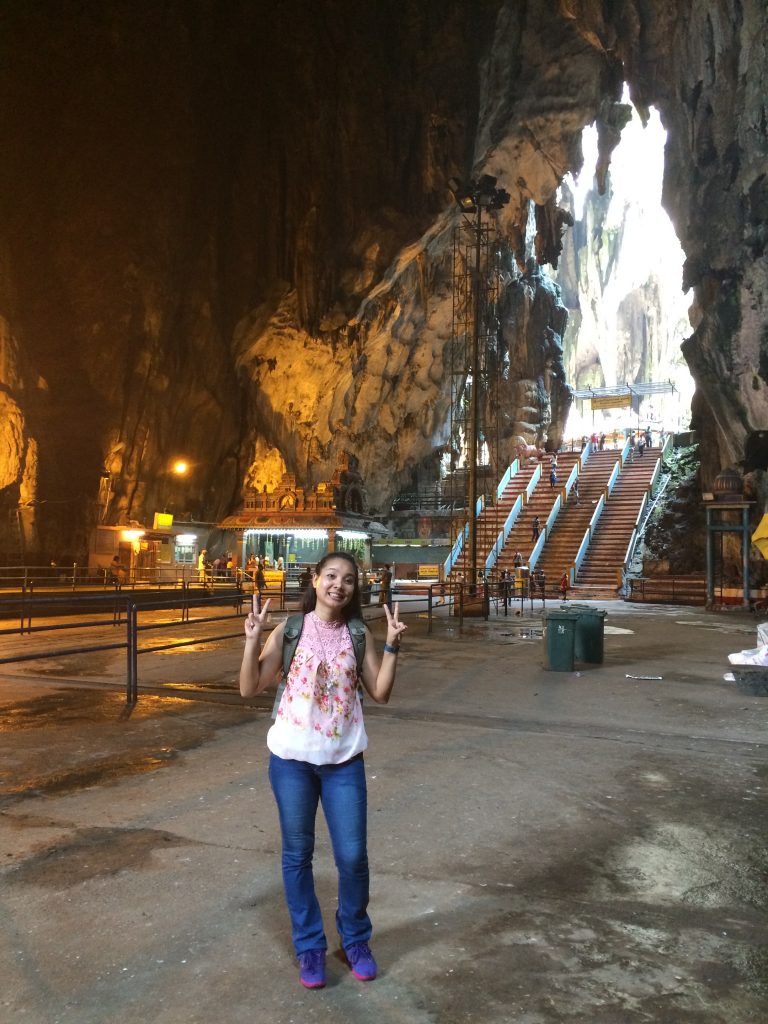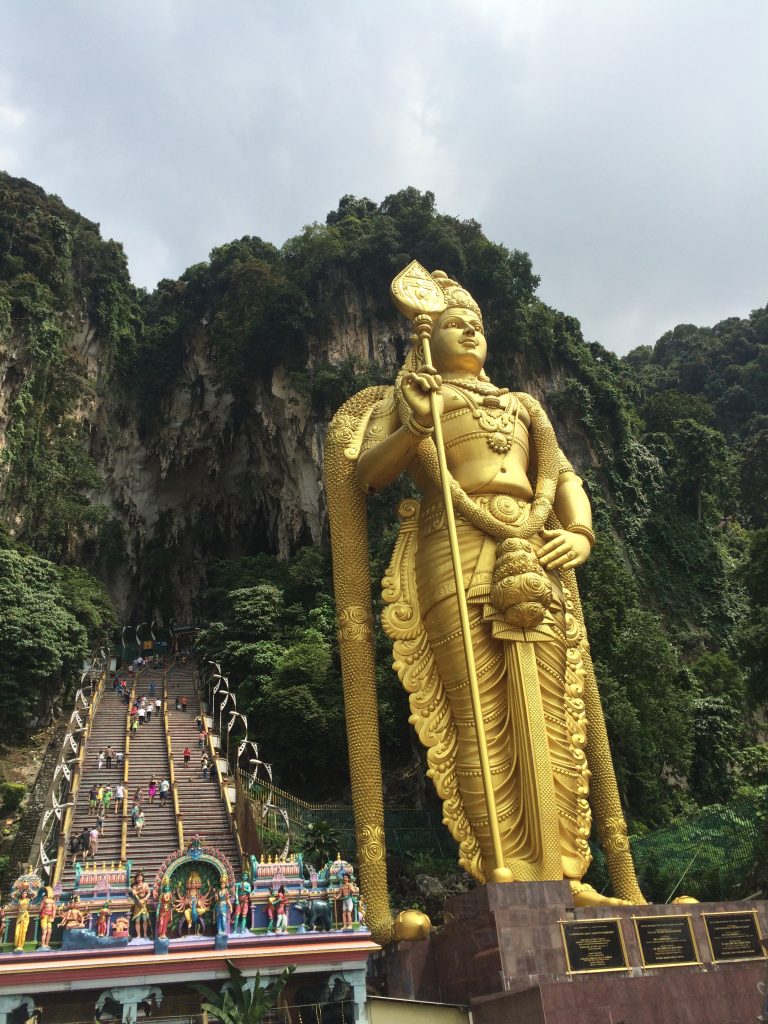 Planning a trip well holds the key to a good and memorable time in a new country or place. As for me, I looked for a host before I travelled. Salsa, an Indonesian friend working as an accountant in KL, offered to host me for as long as I wanted to stay in KL, and she kindly hosted my Thai friend I travelled with, too. Julian Matthews, another Malaysian acquaintance of mine and a digital media trainer based in KL, struck me as a very kind man who took me and my friends out to see live music for two evenings, picked me up early in the morning, and dropped me off at a bus station with his teenager son.
When we travel alone, a lot of times we depend on the kindness of friends and strangers. We learn to appreciate the fact that in this world, there are still kind and helpful people out there. And, I am willing to reciprocate the kindness that those friends show me by hosting them back when they travel to Phnom Penh.
YANGON: December 9-12, 2014
As part of the Politics and Economics pillar classes at Lee Kuan Yew School of Public Policy, this study trip aimed to give students (my classmates and I) an insight into Myanmar's reality on the ground. Two of my main impressions I got when I arrived in Yangon were (1) no motorbikes and (2) a lot of South Asian looking people or Burmese Indians around. Yangon does beg to differ from Phnom Penh and Saigon (both are called "motorbike cities.) 🙂 She is full of cars and taxis of which license plate colors determine the purpose of the vehicle. A red licence plate belongs to a taxi. More info about that can be found here: http://www.worldlicenseplates.com/world/AS_MYAN.html.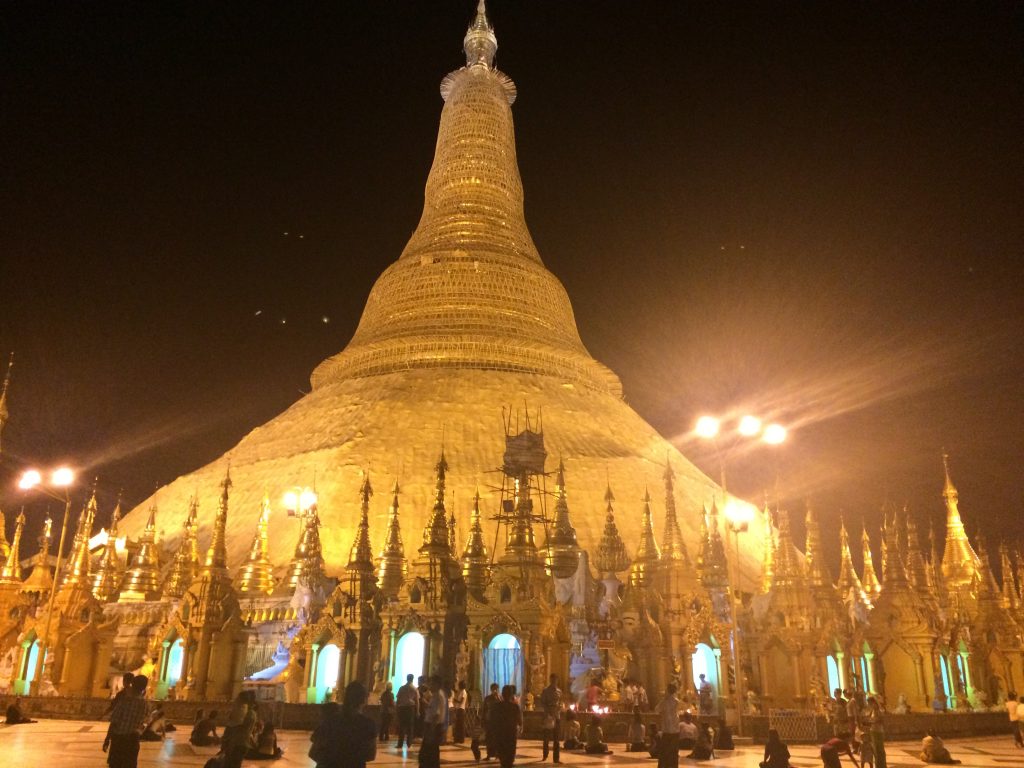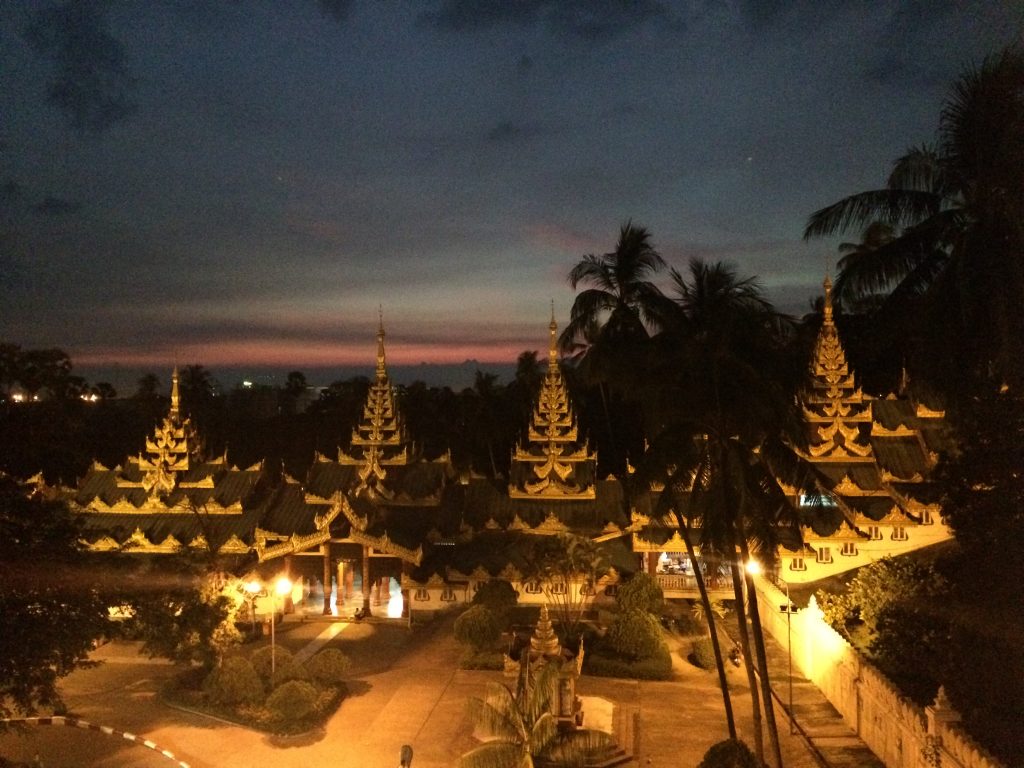 Rumour has it that motorbikes have been banned in Yangon by the government because some guy on a motorbike threatened to shoot a car of a Minister back then. The government toned it down saying that motorbikes have been banned from the roads to avoid causing traffic jam. Nonetheless, traffic jam in Yangon, as the locals said, couldn't be any better now.
It is important to note that while Indians have lived in Burma/Myanmar for many centuries, most of the ancestors of the current Burmese Indian community emigrated to Burma from the state of British rule in the mid-19th century to the separation of British Burma from British India in 1937. Who are Burmese Indians? They are a group of people of Indian ethnicity who live in Myanmar. It is said that during the British times, ethnic Indians formed the backbone of the government and economy serving as soldiers, civil servants, merchants, and money lenders. Ethnic Indians in the country later saw a much reduced role in the country during the anti-Indian riots and the Japanese occupation of Burma followed by the forced expulsion in 1962.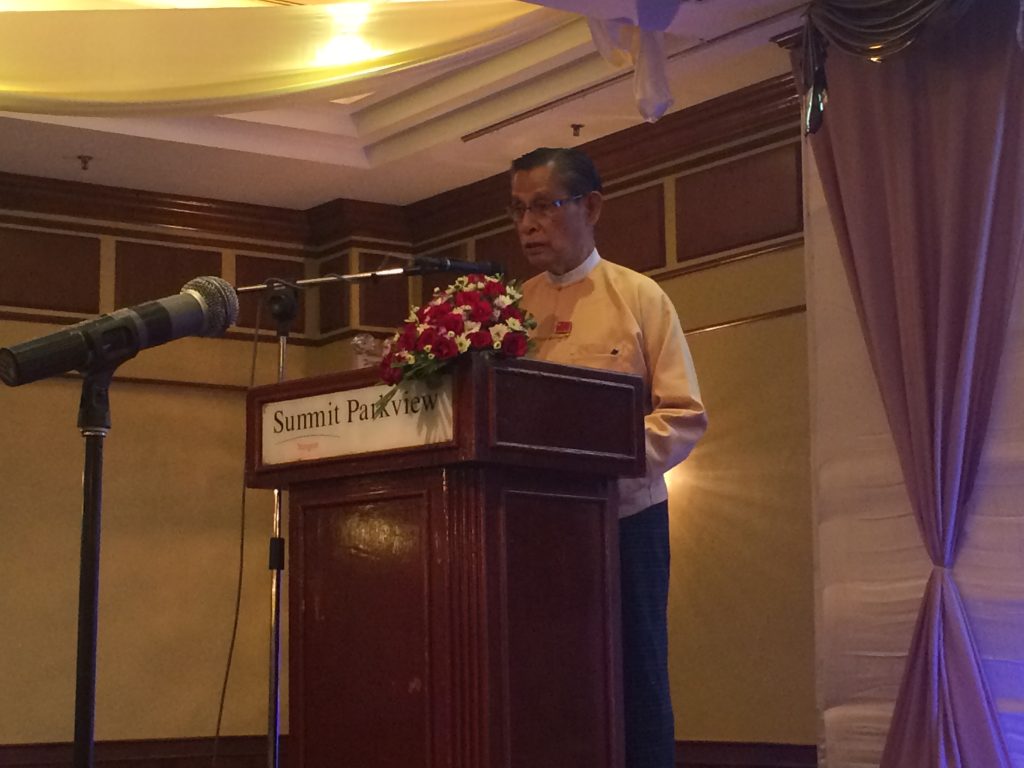 For four days and three nights in Yangon, we had had a great chance to meet key actors and institutions such as from the former military government, political parties, corporate community (Ooredoo Myanmar, and Telenor Myanmar (the two telecom giants that were granted operating licences by the government this year), academia and non-profits – who have been playing signifiant roles in driving the country forward in a positive direction, especially after the major reforms in 2010.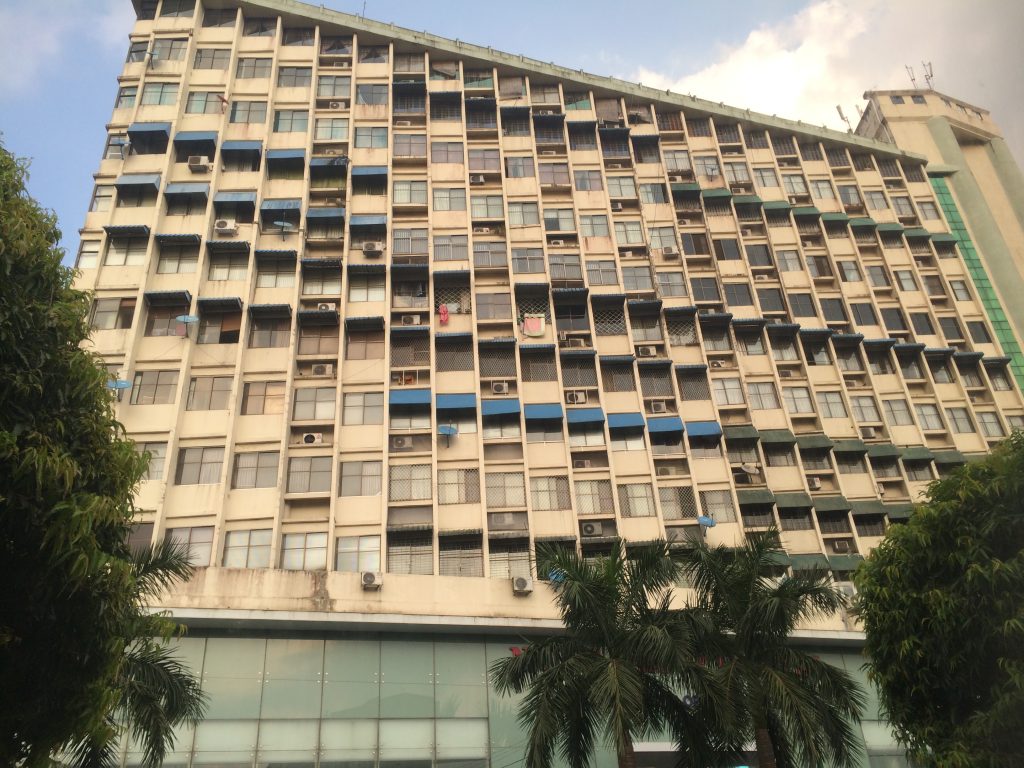 If  coupled with more liberal local as well as global trade policies and strong political reforms, the country is/will witness more positive developments. After the operating of the two telecom giants, sim cards that used to cost anyone there from 1000 to 2000 USD a few years ago now can be had for just 1.5 USD. Travellers can hardly miss the crowded highways and roads in Yangon and other cities.
The country is changing very fast, but there are some criticisms such as how Myanmar handles the quick transformation. Of course, the opening up of the country and its economy was something that was long overdue, but what else should Myanmar be preparing for quick changes? The November 2015 elections are looming near, and it appears that everyone is eagerly awaiting the results. However, the National League for Democracy's top leader, Daw Aung San Suu Kyi, cannot run for top post due to a constitutional ban on candidates with a foreign spouse or children. Will there be some remarkable amendment before that?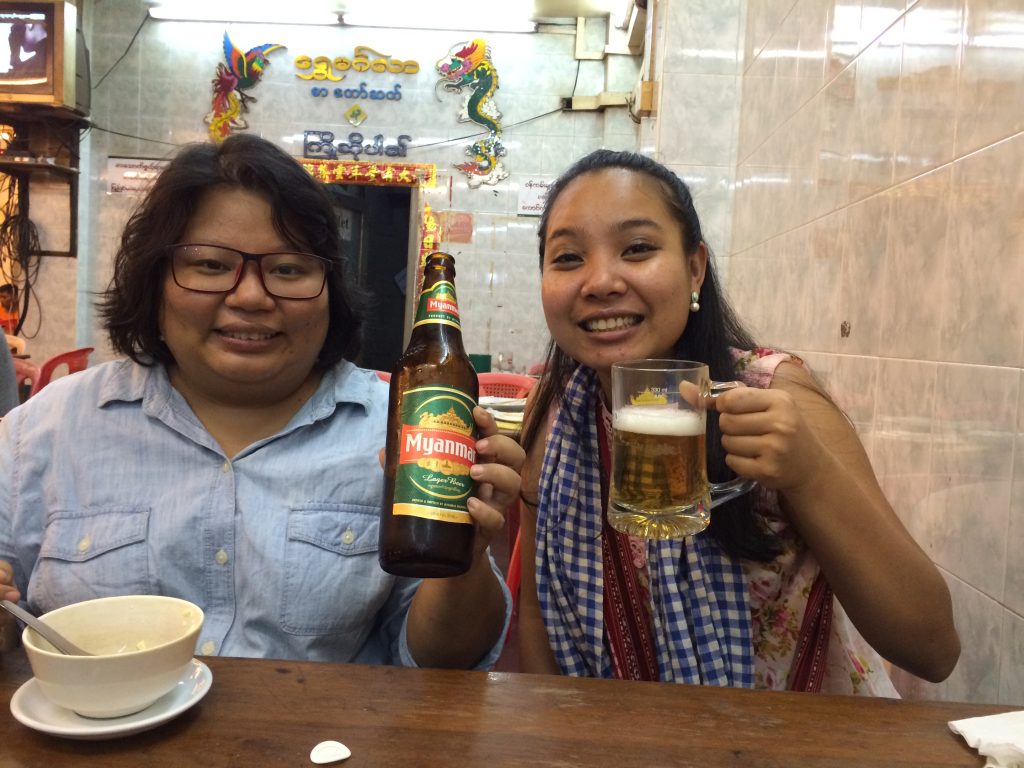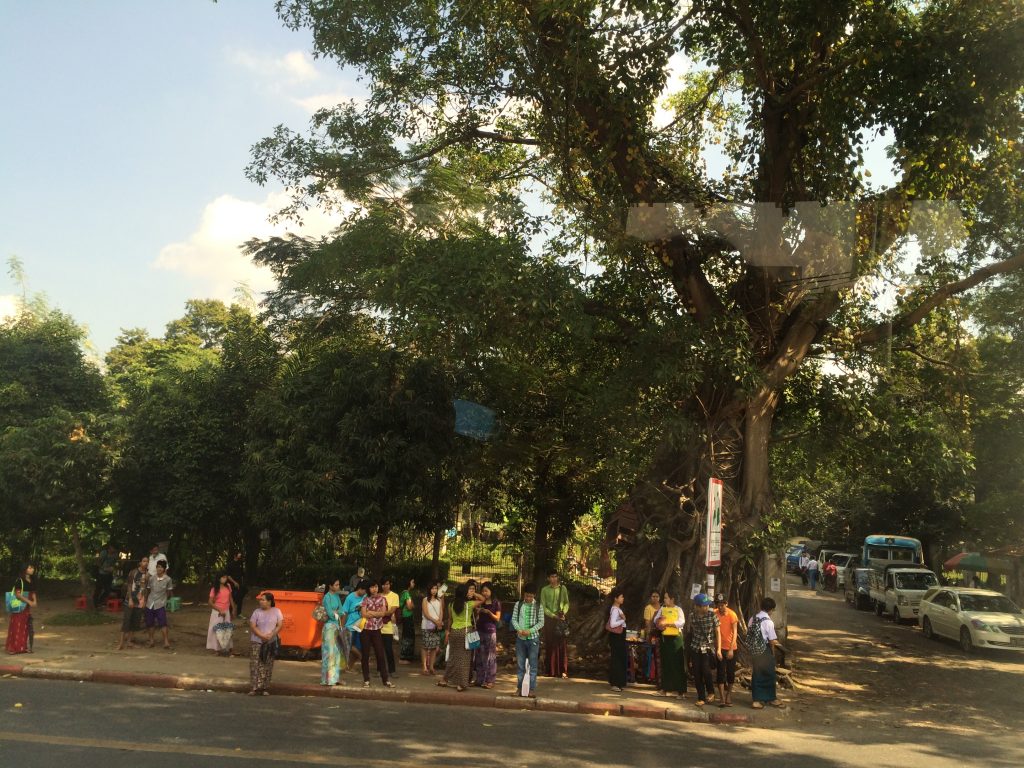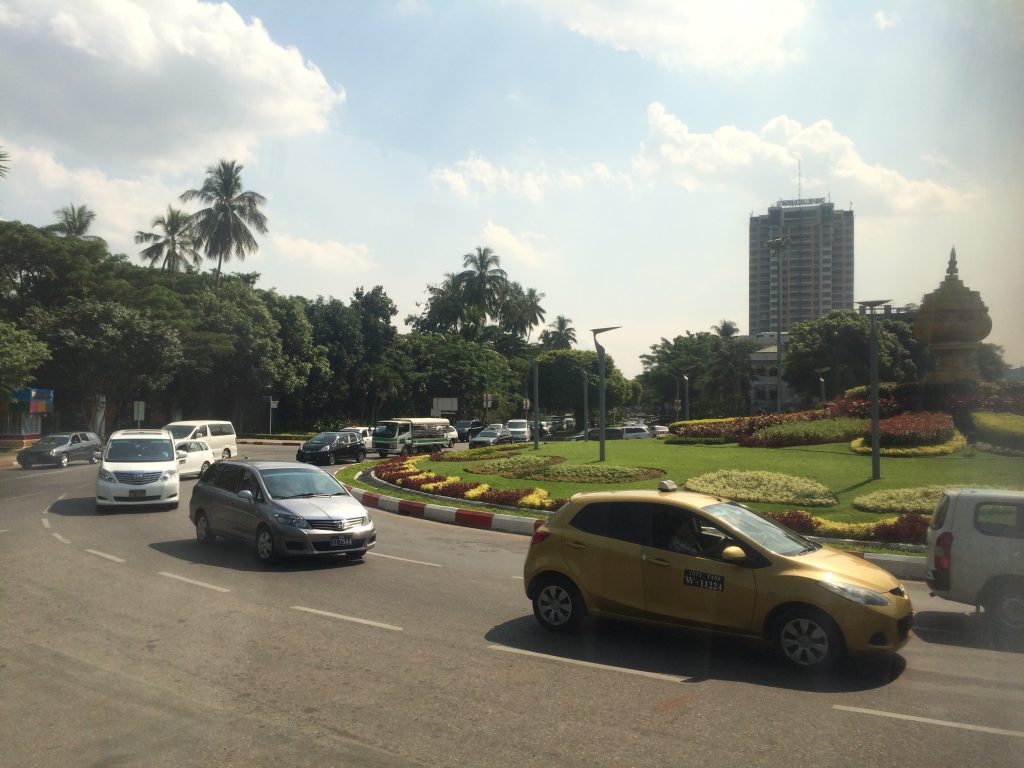 People whom I talked to are very optimistic about today's Myanmar, and so am I. I have noticed that Myanmar people are as resilient as Cambodian people, and this eye-opening trip was so enriching to me that I'd really love to pay another visit to other parts of Myanmar in late January 2015 for the BarCamp Yangon.
Ho Chi Minh City 
I booked return flight tickets from Singapore to Ho Chi Minh City for the fact that the cost was much lower than that from Singapore to Phnom Penh. Because it was not my first time to Ho Chi Minh city, I did not need to worry about booking a room or asking friends for a favour. I was so relaxed at the airport. It felt like going home to Phnom Penh as well.
Seated inside the waiting hall, I heard someone ask me for help with the WiFi. It was a young slim girl. Quite pale with a bit of make-up on her face, Ut struck me as a friendly person. At Singapore's Changi airport, you would need to fill in your working Singapore or foreign phone number to get connected to WiFi. The Vietnamese girl was so chatty about how to get connected to the WiFi and the omnipresent WiFi connections in Vietnam, but before we knew it, the call to get all the passengers on board already started. We ended up sitting next to each other with her playing Vietnamese and English songs for me on the flight.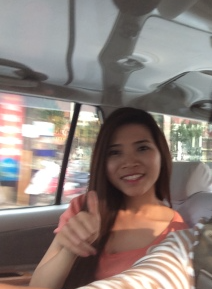 28-year-old Ut works for an university project that sends Vietnamese students on exchange programs to universities and colleges in Singapore. Therefore, she travels a lot between Vietnam and Singapore.  I dare say it was my first time to meet someone so helpful and chatty like Ut in Vietnam. The two hour flight would be dull without her because we gabbed about everything from Ut's love life to a very big scar left on her right hand she had in a traffic accident in Ho Chi Minh city.
I have a lot of incredible Vietnamese friends, but Ut left a great impression in me. She took her time to show me Sim Card booths at the arrival hall, got me a taxi, stopped at a tech store to look for a sim-card for me, and finally waited at a tech centre for almost 30 minutes and even used her passport to sign up for a sim card that I paid only $8 for. I could not stop thanking her that day.
I like Ut's attitude, and thinking about her reminds me of this: Just muster up some courage to speak to strangers, and don't be afraid to ask questions.