I have been pretty caught up with work at a company and some volunteer work on the weekends. But, that won't stop me from blogging good stuff. Woohoo!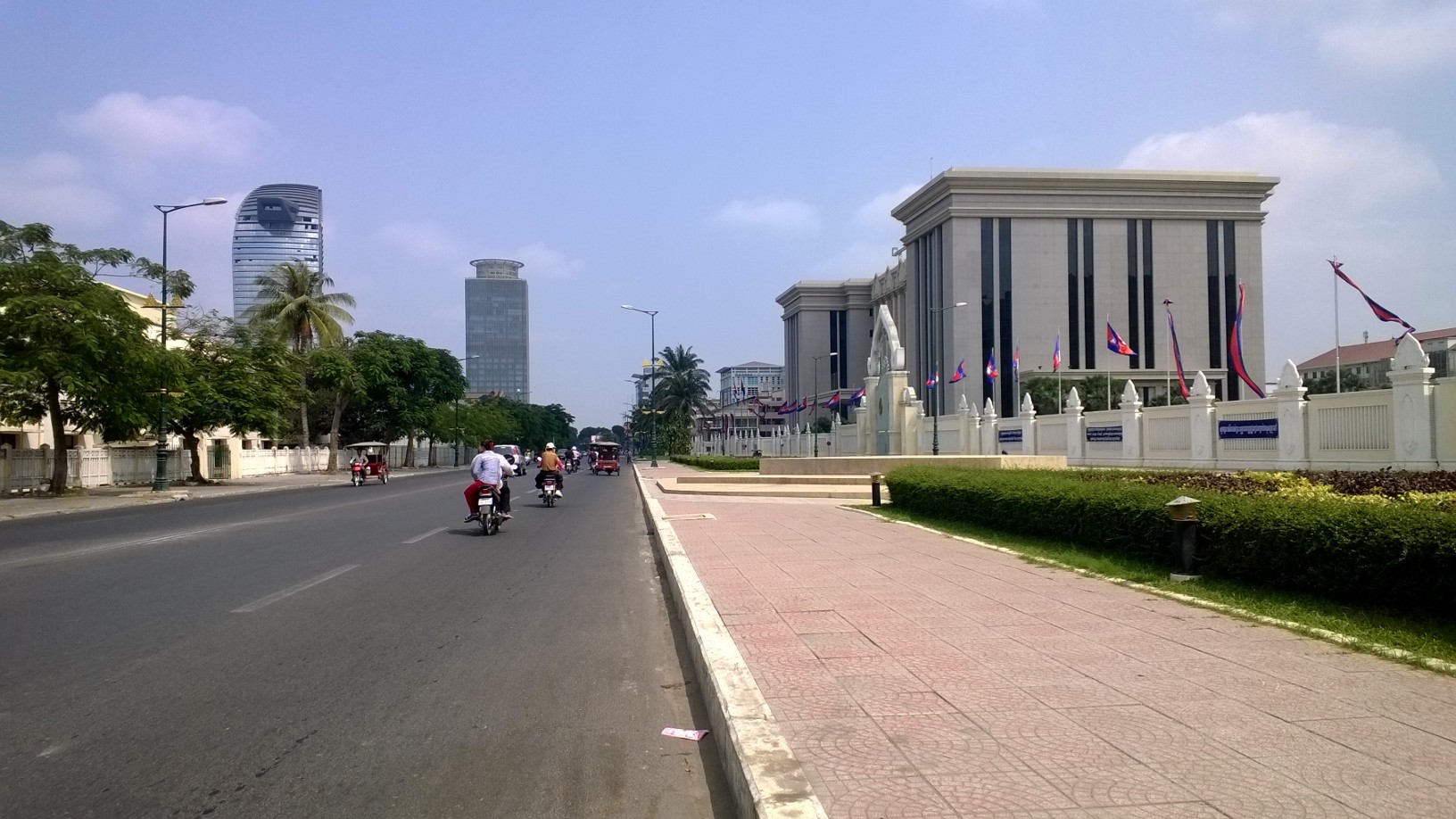 Below is a picture I took yesterday on my way home from office. I feel that it represents Phnom Penh today. There have been a lot of demonstrations and political deadlocks since  the July 2013 elections, but my promise to come up with analytic blog posts about the events remains.
What has happened will not stop me and my friends from improving our society this way. Cambodians can always do better than now. Just remember that.
A group of friends and I are organizing these events below:
FossAsia Event: Feb 28 – March 2, 2014 at Norton University
http://www.fossasia.org
FilmCAMpKH & Chaktomuk Short Film Festival from March 23-30, 2014 at University of Puthisastra
http://filmcampkh.org
http://chaktomukshortfest.com