Hey fans and friends,
If you are available this weekend from Feb 28 – Mar 2, 2014 , do come to #FossAsia 2014 to come join more than 100 workshops/speeches from more than 60 international speakers from 21 countries at NORTON UNIVERSITY, Phnom Penh/Cambodia.
My friends, Mario Behling, Hong Phuc, Kalyan Sann, Touch Sopor, Hor Sophanna (and many awesome volunteer organizing friends) and I have been preparing this event because we believe in #opensource and its influence on the development of Cambodia.
Top software developers and contributors from Asia and around the world are lining up to attend FOSSASIA from Feb 28 – Mar 2, 2014 in Phnom Penh, Cambodia.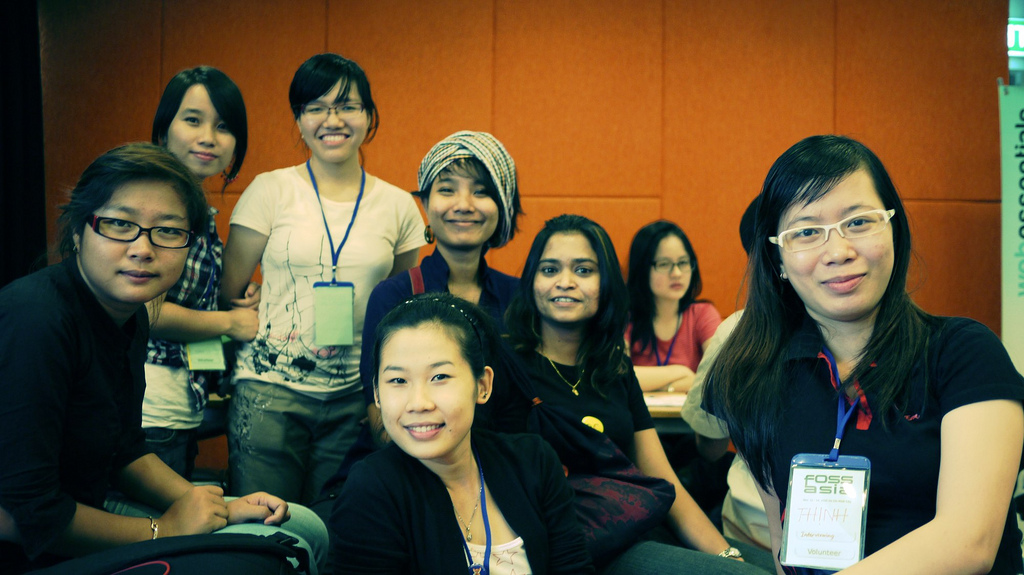 More than 1,000 attendees, over 70 outstanding International speakers, 15 local developers and creative project teams from all over world will meet on Friday, February 28, 2014 at Asia's leading Open Source and Free Software conference. The event opens its doors for three days in Phnom Penh's Norton University from Feb 28 – Mar 2, 2014.
This year's event is held under the organization of MBM International Ltd., Web Essentials Cambodia, and Open Institute of Cambodia. We proudly announce the partnership with the Swedish Embassy, Google, Development Innovations Cambodia, Mozilla, Ezecom, Sabay and many more supporters.
The purpose of this event is to provide a space for developers, students, NGOs, and start ups using open source to build their businesses. It is a unique opportunity to share the latest innovations in open source technologies and meet contributors and potential partners. A focus of the event is the use of open technologies in sustainable development in order to improve lives of people in emerging countries like Cambodia.
Talks and Workshop range from mobile development, graphics design, open source start ups to the computer implementation of a Chinese virtual singer
FOSSASIA 2014 has a wide-range programme in store, comprising more than 100 talks and workshops. Mario Behling, head of Program Planning, said, "This year we received over 150 submissions from developers of 25 countries. The 2014 FOSSASIA program puts a strong focus on technologies for emerging countries to improve people's life. Topics include Android mobile and web development, software for education, map solutions for websites and phones, Wikipedia, 3D printing technologies and IT solutions for start ups."
The keynote speeches will be among the highlights of this year's FOSSASIA. On Friday, Colin Charles (MariaDB) will speak on "MariaDB: MySQL Next Generation", Ying-Chun Liu (Debian) will talk about "Open source implementation of virtual singer", Cat Allman (Google) will deliver a keynote speech on "Google Summer of Code, Past, Present and Future", and Bastian Bittorf (Freifunk) will give an introduction about "Wi-Fi Meshes for Hotels, Malls and Community Networks".
For those who are oriented on practical skills, the workshops at FOSSASIA are the right place to be. The topics include "Developing open Educational Content", "Developing mobile Apps", "Web Technologies and frameworks like Django, Drupal, WordPress and TYPO3", "Graphics Design for Mobile and Web" and "Creating Maps for Communities".
Special events, including the Fedora Hands-on day, a pitch session on Open Solutions for Emerging Countries, a panel on Women and Technology and a workshop week at the SmallWorld start up space with graphic design tutorials will round off the wide-ranging and extensive program of the event.
Agenda
Day 1, Fri.28 Feb

9am – 5pm

Opening Event with Google, Mozilla, Ezecom, technologists at Norton University

Day 2, Sat.1 Mar

9am – 5pm

Talks, presentation, workshops of developers and designers from around the world

Day 3, Sun.2 Mar

10am – 4pm

Hands-on seminars and workshops at Open Institute

After-Event

March 3: Training Event with Preetam Rai about Open Learning

March 3/March 4: Smallworld Start up Sapce: Free Graphics Design Inkscape Tutorials
About FOSSASIA
FOSSASIA is a free event that offers students, developers and start-ups a place to meet, share ideas and collaborate. It is a premier place for Open Source communities in Asia to get together with International developers and an opportunity to experience Open Source technologies. Since the first FOSSASIA meetup in 2009 in Ho Chi Minh City, FOSSASIA has taken the lead to organize Free and Open Source Software conferences in Vietnam. Past FOSSASIA events have attracted over 1400 participants and speakers from 24 countries, with more than 100 volunteers. More than half of all participants were women.
Full details of the FOSSASIA programme can be found at:
http://fossasia.org/schedule-fossasia-2014