I spent almost 10 days in India in October 2013. I travelled to Tawang District, Arunachal Pradesh State of India and Imphal, the capital of Manipur State. There are certain areas in India such as Arunachal Pradesh which you cannot just obtain a visa from an Indian embassy and go to. You will need to obtain a special permit from the government of India on top of your normal visa. I was lucky to be invited by the Embassy of India to go join a FAM tour (a familiarization tour).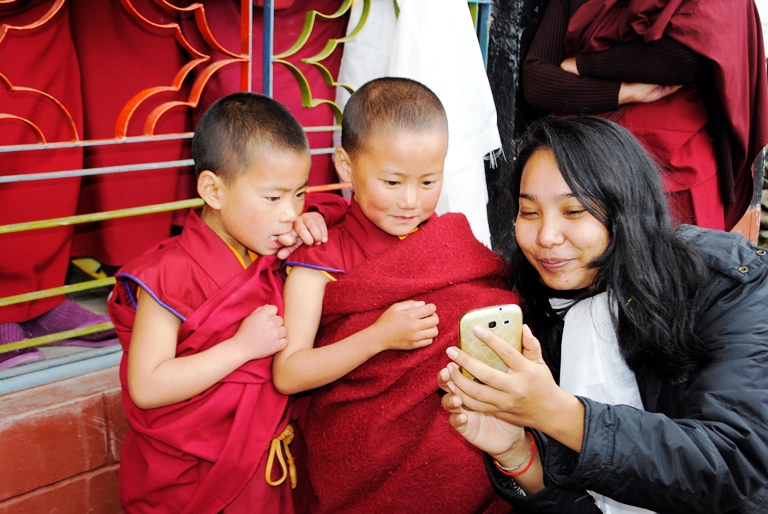 I had to stop over in Calcutta and Assam quite a few times. There were a bunch of low cost flights from Bangkok to Calcutta/India which you all should check out if you fly from Bangkok. I used airplanes and helicopters to go to places in India.
Phnom Penh >> Bangkok through Bangkok Airways (40 minutes)
Bangkok >>Calcutta through Jet Airways (5 hours)
Calcutta >> Guwahati of Assam State through Jet Airways (around 2 hours)
Guwahati >> Tawang through a Pewan Han helicopter (Pewan Han means a flying swan or a sky swan) flying over Bhutan country- (nearly 2 hours)
Tawang >>Guwahati and then from Guwahati >> Imphal through Jet Airways (nearly 3 hours)
Imphal >> Mizoram – an airport on a high mountain through Air India >> Guwahati >> Calcutta through Jet Airways >> Bangkok >> Cambodia
It took me awhile to rummage through folders of pictures taken during my trip and post them here. I particularly love these pictures taken by Cynthia from California at a nunnery in Tawang district, Arunachal Pradesh (state) of India.
I think its simple to get confused by the look of these little cute kids in the first picture. They are girls or nuns, not monks/boys. They were so shy but curious and friendly.

After I snapped their photos on my phone, I immediately showed them their pictures. One of them biting her index finger smiled brightly at the sight of her picture. I didn't speak Monpa language. I just want to say to them: "Kadrinche" or "thank you" in Monpa.


Elder nuns can be even more shy than the little nuns at the nunnery. I had an opportunity to tour around their houses, not inside theirs. It was like a dream come true being able to experience this and walking through the nunnery. Just exactly what I imagined it to be like when I was a child. Of course, just like the good old dreams.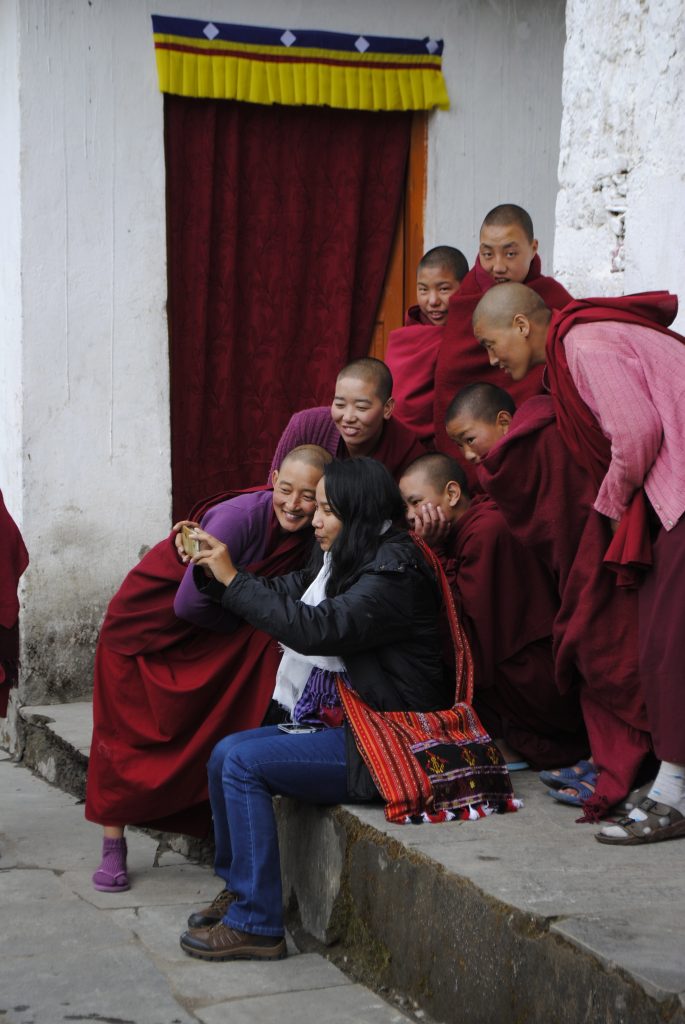 Yes, nuns also want selfies. What about you? Everyone wants a selfie these days.