This is a guest post by Prum Seila.
Although Nokia has just opened it representative office in Cambodia last year, their phones have already been here for more than 10 years ago. I was growing up seeing my family and friends use Nokia phones most of the times. Nokia has been very popular in Cambodia. Some people switched to newer  Nokia phones almost every month. Nokia sellers could still make a profit though losing a small percentage of the first price.
There are a lot of expressions in Khmer language people say about how durable Nokia is. For example, we can use Nokia as an ice breaker literally or even break somebody's head. If I am not wrong, Nokia has become such part of Cambodian daily lives, that we almost forget that it's just a device.
Lucky enough, last week, I was sponsored by Nokia to travel to Hong Kong to be one of the first people in the world to see and experience with the latest Nokia smart phones–700, 701, and 600.
The presentation of the Mr. Colin Giles, an executive vice president of Nokia fascinated and inspired me to learn more about one paper company which later on produced the world's most famous mobile phone that connects the globe.Back to the past, Nokia was born in Finland. It started from a paper industry.
It was in 1865 around the time that Cambodia was under the colonization of a European country, France. Nokia has such an interesting enterprise profile to learn from for Cambodia SME (small medium enterprises). Nokia has expanded into many areas such as rubber, cables, machinery, chemicals, consumer electronics and even the PC business before Nokia become a phone company.
In early 1990s, while most parts of Cambodia still depended on
ICOM
to connect each other, some other parts of the world now would depend on GSM technology. GSM is a system for global mobile phones to communicate each other.
Nokia was among of the first non-US companies that supplied the GSM technology to 90 operators throughout the world. The GMS technology also provides the world digital formed of telegraph (text message service) the first time in the world.
And Nokia started to grow as a mobile company since then. Recently, Nokia  connects more around 1.3 billion people in the world with their mobile phones and smart phones. So this is such an extraordinary story of how a local company turns out to be the global cooperation.Although Nokia mobile phone has already appeared in Cambodia before, the KTH (K Thong Hout) the Nokia authorized distributor started. The first commonly known Nokia mobile phone Cambodian early adopters started to use was called the Kbal Trey Andeng (the head of catfish or the 3210 NOKIA). It was as hard as rock. And most of the people could hardly afforded such a 200 or 300 USD phone.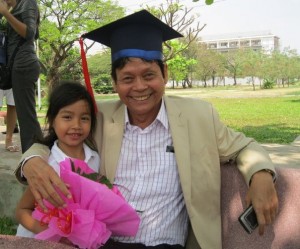 Besides b/w PC, my father, an old geek, owned at the early time in 1996, I think it was around 2002 he had the first Nokia smart phone that even cost him a thousand dollars, the Nokia 9210. It was basically for an email use for him. Another Nokia lover in my family was my sister, she changed her Nokia almost every middle of the month. It was so lucky for her to have so much time and try on new games such as Snake Puzzle on her new phones.
She was the happy owner of 7200, 7204, and the flower design 7370. During 2002, it was a boom and bust time for Cambodia mobile market. I think Nokia enjoyed the period very much. Anyway it is pretty hard for me to describe and list out all the series of Nokia phones my family have used so far.I was able to afford my first in 2004 but it was not Nokia. I have used another product besides Nokia because I wanted to avoid the family stereotype.However, my 270 USD Sony Ericson had a problem with touch screen at the time I was broke. I was having no choice besides the N Joch Pel (the Nokia with a torch light) a few years ago. I could find n no reason to through this 20-dollar mobile phone away because it haven't been broken so far.This Nokia phone brought me a huge income as I kept connected to many foreign journalists and TV directors who wanted to produce films and documentaries in Cambodia.
Anyway, I don't believe in luck, but Nokia does. Do you believe that Nokia model has never used the 4 digit? That's because in Asia is considered to be the "unlucky number" especially in our region the SEA (South-East Asia).Last year, after my organization gave an award of Nokia C3 to the two winners of the reality show the Best Youth, I fell in love with the Nokia C2 so much that I could not wait by the end of the month to get the salary to buy it. My girlfriend bought that Nokia C3 for me a gift that I have finished directing the TV show. I was so delighted to have it since it also had the Khmer small keyboard.
It was the time to be a tech-savvy person at that moment, but I was a bit disappointed since a friend of mine bought the same model 5 dollars cheaper than mine. ;-)To sum up, I think Nokia will keep growing besides the rumor that this brand will no longer exist in 2012.  Most Asian people who look for better and affordable price smart phones will still get Nokia and use it as their voice mobile phone.
However, there was a big question in a seminar about the social network which I attended a month ago at my university (Department of Media & Communication). The question was "how to connect the rest of Cambodian population who are unable to be online?"
I think I can find a part of solution to open the Pandora box, since Cambodia people prefer to connect each other with mobile phones. Providing more affordable smart phones is one of the solutions for connecting Cambodia to world. Now Nokia produces the most affordable smart phones in the world, I think sooner or later Cambodia will be more online with Nokia new market strategy for Cambodians seemingly enjoy the brand than any others!
Note about the author
: This guest post is written by Prum Seila. Seila is a filmmaker and the director of Youth Leadership Challenge, The Best Youth reality show. You can find him on
Facebook
and watch his videos in this 
Youtube Channel
.