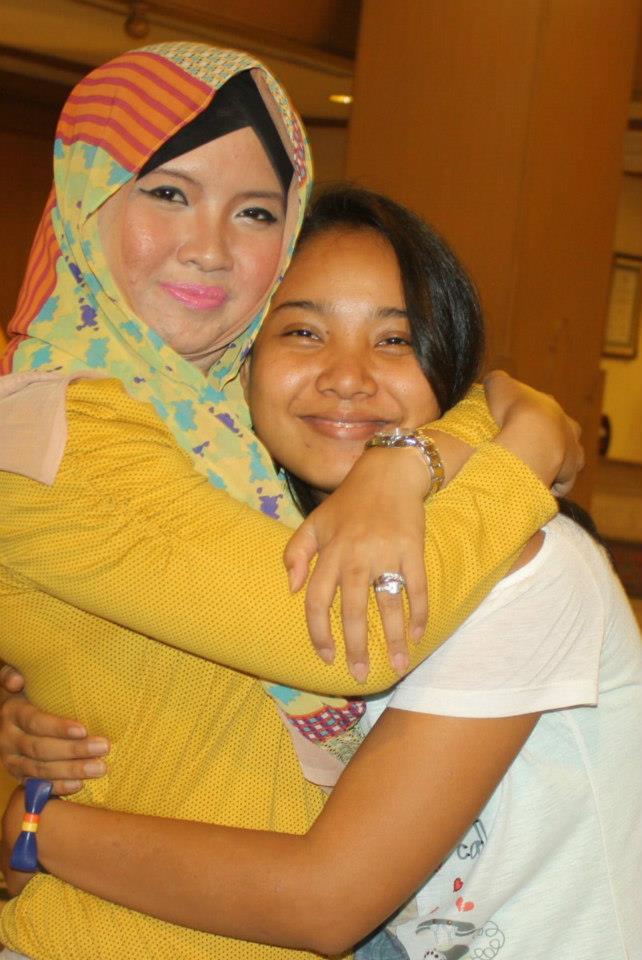 My impressions on Indonesia
I love Indonesia for several reasons. And, one of them is that Indonesian people are calm, friendly, relaxed, and helpful. The list goes on. I felt completely at home in Bali, Jakarta, Bandung, Solo and at small corners I had Nasi Goreng and some fried spiced chicken with basil leaves. The first trip to Indonesia was to Bali, a very lovely place where I could find love at first glance in the big waves at Kuta beach, a semi-active volcano, hindu temples, women adorned in white shirts and a traditional patterned skirt, and Ubud, an old town on the Indonesian island of Bali in Ubud District, located amongst rice paddies (terraces) and steep ravines. I was struck by the friendliness and shrewdness of Foreign Affairs Minister Marty Natalegawa when my classmates and I spent more than an hour interviewing him. I found amazement in the small mushroom stores in dark secret alleys. The huge country, the world's fourth most populous country has fascinated me a lot.
That's why I have travelled to Indonesia four times until now. There's so much to explore and definitely a great place to backpack and do a motorbike trip through. The options are unlimited. Indonesia is also famous for diving, island hopping, and more. Culture wise, Cambodia and Indonesia have a lot of things in common: food, physical appearance, and the list goes on. I have been mistaken for being Indonesian many times!
ASEAN Blog Festival in Solo, 2013
In early May 2013, I was invited to attend an ASEAN blog festival in Solo, about 2 hours by flight from Jakarta.  Solo is where you can find the reason behind "Indonesian Bengawan Solo" or "Solo river" song which was translated into Khmer back in the 1960s. 🙂
The US Embassy based in Indonesia sponsored my flights and other foreign bloggers' flights from Phnom Penh to Solo. I took Malaysia Airlines, but it took me three freaking planes to get to Solo. Phnom Penh to Kuala Lumpur took about 1 hour and 45 minutes; KL to Jakarta was a little more than 1 hour, and finally Jakarta to Solo was more than 2 hours. Yes, Indonesia is a very huge country, so to commute/fly from Jakarta to other places is no less than a few hours. XD
ASEAN blogger community is really huge. Take the example of Indonesian blogger community. There are hundreds of thousands of bloggers in Indonesia alone. There are those bloggers who easily make some good bucks out of their blogs, those bloggers who commercially blog and earn from writing marketing content on their blog. There are many opportunities you can find in blogging you can find the niche. As I have observed, blogging usually starts with a personal diary which can then be developed into something more serious, official or fun XD to read. Once you've set your foot online through blogging, you will be easily noticed. Corporates and non-corporates will run after you to help them reach the whole blogging and non-blogging communities such as your readers.
This year's theme at ASEAN Blog Fest 2013 was: Reinventing the cultural heritage in Southeast Asia. Its website is here if you want to read the archives of the event. I got to model an Indonesian Batik shirt here. The previous videos and the foreign participant list can be found in the website as well.
I took this short video of awesome ASEAN bloggers who introduced their names and blog URLs because this is a good memory of us all.

It was very refreshing to meet with Southeast Asian bloggers at 2013 ASEAN Blog Festival as something new always came up. In the video included these bloggers, but you could see more here: http://aseanblogger.com/foreign-participants:
Preetam Rai: www.smarterbysharing.com; @preetamrai (Singapore/Japan)
Anandita Puspitasari: www.nonadita.com and @nonadita (Indonesia)
Fickry: www.defickry.com, @defickry (Indonesia)
Luke: www.lukeyishandsome.com, @dori_luke (Singapore)
Chan Maey Khine: mydaydream89.wordpress.com, @mydaydream89 (Myanmar)
Putra Nasution:  ipoet.net, @poetra (Indonesia)
Tonyo Cruz: tonyocruz.com, @tonyocruz (Philippines)
Jessica Tan:  thejessicat.com,@ImTheJessicat (Malaysia)
Viladeth: http://viladeth.com/, @lil_maru (Laos)
Chichi: www.chicme.com, @chicme (Indonesia)
Jarwadi: www.jarwadi.me, @jarwadi (Indonesia)
Regin: www.regintravels.com, @regin (Philippines)
Kamarul: www.geekinwhite.com, @marul69 (Brunei)
Pham Mien: http://phamhoangmien.wordpress.com/, @MienHPham (Vietnam)
Note: In October last year, my Cambodian blogger friends and I organized BlogFest Asia 2012: http://2012.blogfest.asia. Happy to see this annual asean blogger event spreading in Southeast Asia and beyond. I heard that Brunei is gonna be the host of ASEAN Blogger Festival next year. You might know whom to approach. The website and twitter handle have been written here. XD