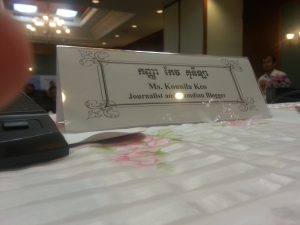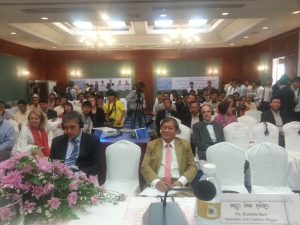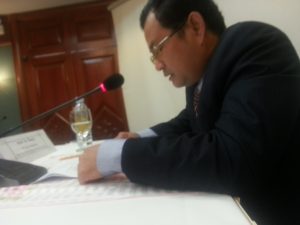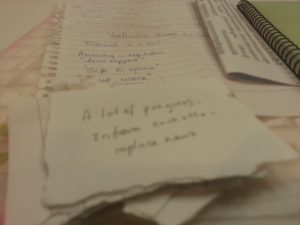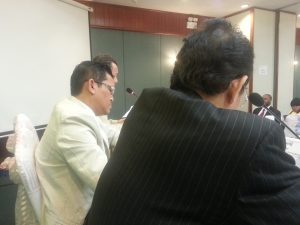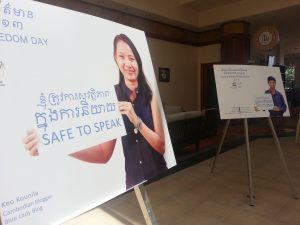 Clockwise: (1) my name tag on the panel desk, (2) audiences including Cambodia's minister of information, (3) Phnom Penh Post's editor in chief Kay Kimsong, (4) my notes made from my notebook paper, (5) other panelists including Pen Samithy, Pen Bonar and Kevin Doyle and (6) finally my picture printed and displayed at Himawari Hotel
I had an honor to speak on a panel: "Safety for Journalists". But I totally changed it to "Safety for Bloggers". Bloggers are those whom you call audiences who read newspapers, watch TV and listen to music.
OK, no more jabbing away on this blogging and stuff. I said what I wanted to say by repeating what was said before 🙂
– History of blogging in Cambodia
– Situations of blogging in Southeast Asia
– Threats against bloggers  (Cyber crimes draft law in Cambodia and else where) 
– Freedom cannot be bestowed but it must be achieved.
– Bloggers wanna be part of something that's larger than themselves.