You're sleeping, and suddenly a rhythmic sound of sticks comes out of nowhere. It's getting closer to you as you listen to it more and more. You can't help but think it's creepy. 
No, its not a cheap ghost story I'm gonna tell. It's merely a way as to how night noodle soup is sold here in Cambodia.
Night rice noodle, called in Khmer as "Kuy Teav Pok Pak" is sold between 4pm and 2am — at very few blocks in Phnom Penh. I certainly have no idea why the seller finishes selling it very early in the morning.
But one thing for sure is that they don't sell it at a stall or their home but with a cart loaded with noodle and soup, they walk from one block to another.
We call it Pok Pak, maybe because of the sound which sellers make by hitting two bamboo bars, walking through a village or town. It usually involves two dudes — one pushes the cart, and the other becomes a musician.
Who eats rice noodle soup as early as 2am? If you ask this same question, you're on the right track. 😉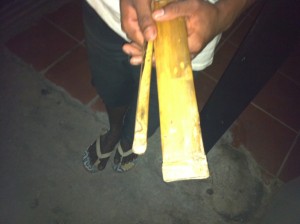 I heard from my mother who lived through the Khmer Rouge regime that back to Sangkumreasniyum regime (when former king Sihanouk ruled), Cambodians, young or old, liked having rice noodle soup very late at night.
Really? Why can't they have it during the day? Teehee. My mother asserted that it's always been like that since the past.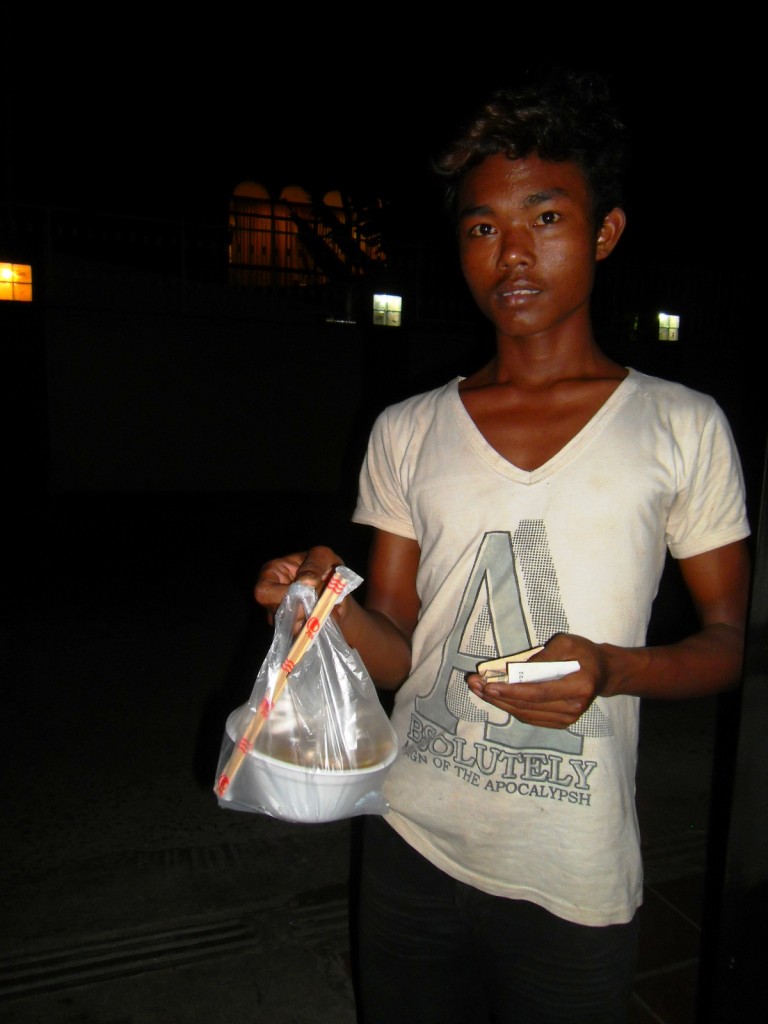 Also, I wonder if the boy has been scolded by people whom he can wake up by his bamboo bars. Now that I've heard of it a lot, I, however, began to think it's quite a pleasant rhythm. (I wish I could convert the audio I recorded into an mp3 file) T__T Who could help me here?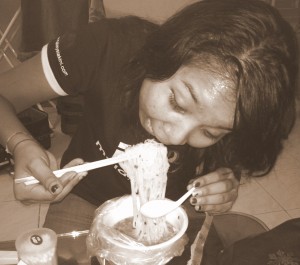 xoxoxo