Believe me, I didn't plan this weekend getaway. As soon as a friend of mine offered a free hotel room and a free ride to Kampot province about 4 hours' drive from Phnom Penh, I knew that would be just right for me. 😛
After staying overnight at Rabbit Island, my friends and I headed to rock formations or rock hills on the way back to Phnom Penh.
This might be just another travel story for you; however, for the first time in my life, I made the craziest decision to do something that could get me killed. Forget about this cheesy part as at least I was lucky to be able to spend some time with my friends.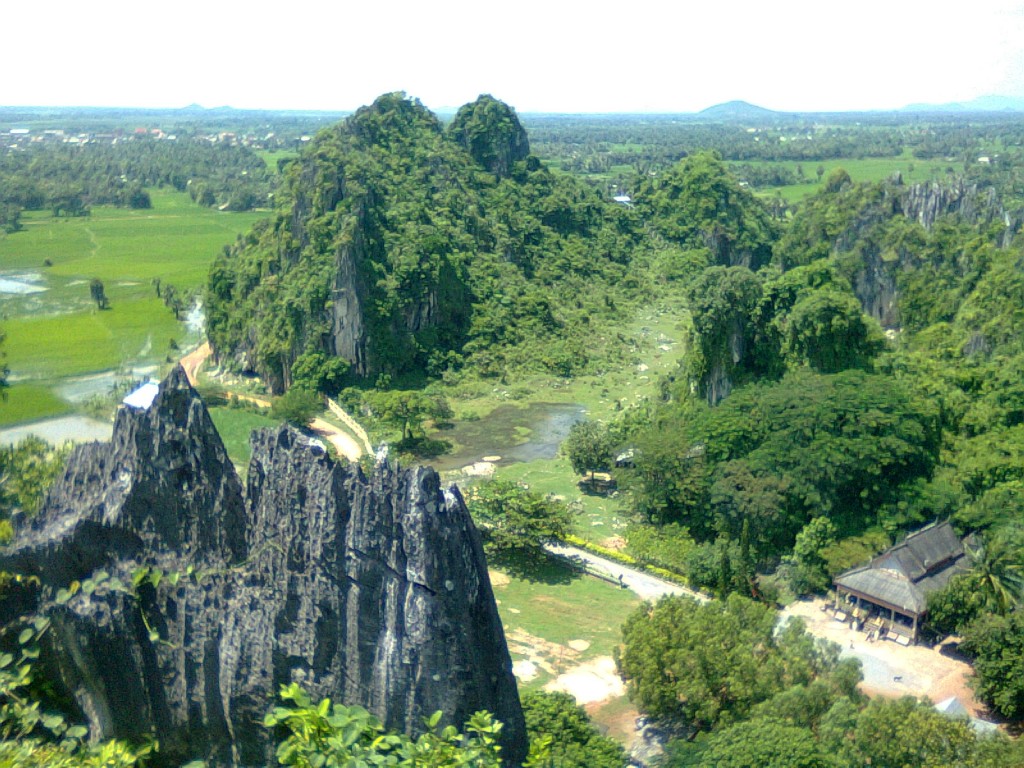 I am not a professional rock climber, but it's the very first time in my life to climb the rock hill as high as this. Look at a house on the right of the picture, and imagine climbing all the way down there till the top. I stood on a rock hill to take this photo with my phone camera. Without a harness, a rope, a helmet, protection gear or clothing designed for rock climbing, I somehow managed to reach the top. The way up there was very steep, and there was nothing but small plants I could hold on to.
I didn't flinch from looking upward and downward at the same time, but I tore the butt of my jeans with sharp rock. 🙁 If I ask experts, they will tell me that what I just did was called "free soloing", which I previously did not have the faintest idea about!