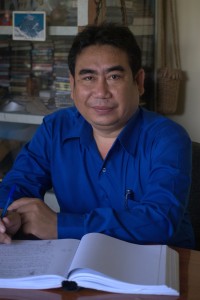 We're mourning the loss of our dear lecturer.
I was going over the past where my classmates and I met Mr. Reach Sambath for the first time.
It's such a long lovely story. Our path crossed with his, and that created a beautiful thing that each of us treasures, always.
He changed many lives, including mine. If death hadn't cheated him that way, we would have had a chance to stay the last Goodbye and the last word we wanted him to hear: "We love you."