On December 5th, last year, the Indian Embassy in Phnom Penh organized Charishnu performance, flying a large group of Indian artists from India to Phnom Penh. They performed beautifully for two nights at Chaktomouk Hall.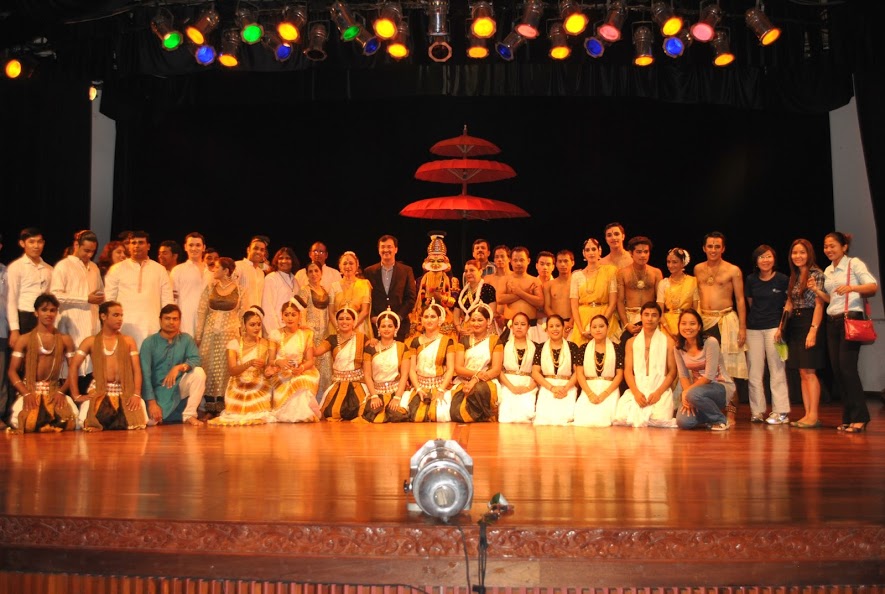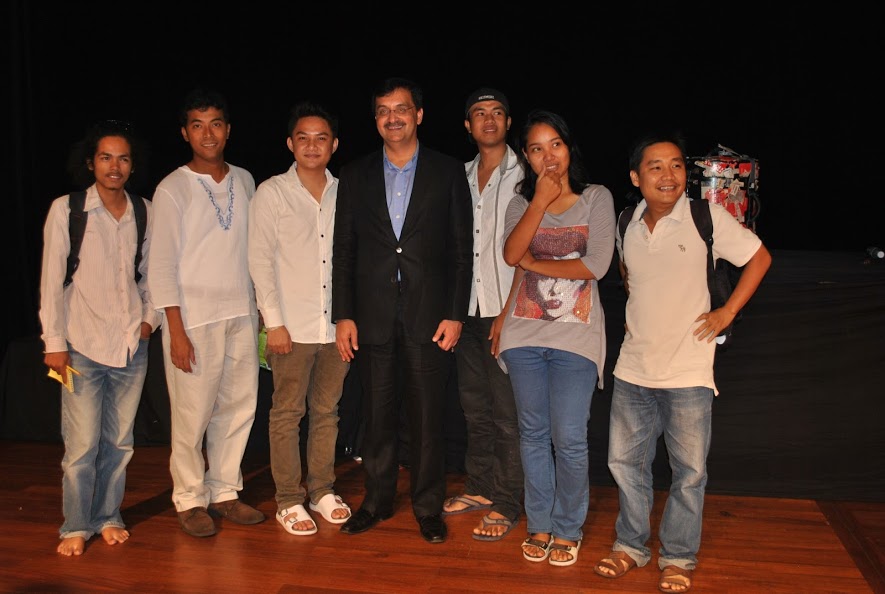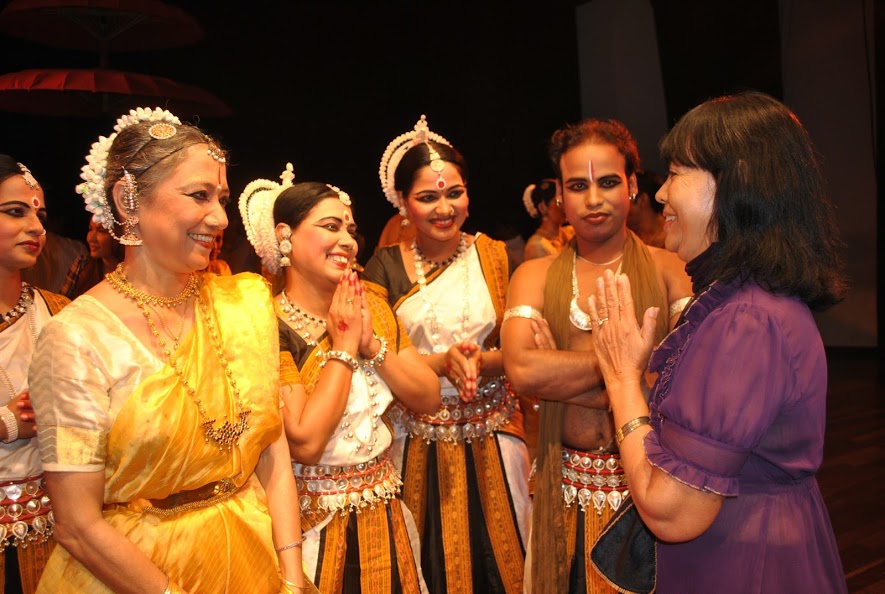 Photo courtesy of Mr. Sophat Soeung: check out his photo album of Charishnu on Google Plus
Anirudh and I help the Embassy with its social media campaign, so we could ask for several tickets. A few bloggers invited include: Tharum Bun, Chetra Chap, Kakrona chan, Sophat Soeung, Reaksmey Yean, Sovathary Bon
Some of the blog posts on Charishnu Night:
Tharum Bun: http://tharum.com/blog/2012/12/06/charishnu-performance-at-chaktomuk.html
Sovathary Bon: http://duckorino.blogspot.com/2012/12/my-charishnu-night.html
Sithen Sum: http://sithenfreedom.blogspot.com/2012/12/charishnu-extravaganza-of-indian.html
Reaksmey Yean: http://reaksmeyyean.wordpress.com/2012/12/05/indian-tradition-hits-phnom-penh-tonight/
Shwaas Band from New Delhi
In January, Shwaas, a band that mixes Indian folk music with jazz/blues performed at several places in Phnom Penh, including Chenla theatre.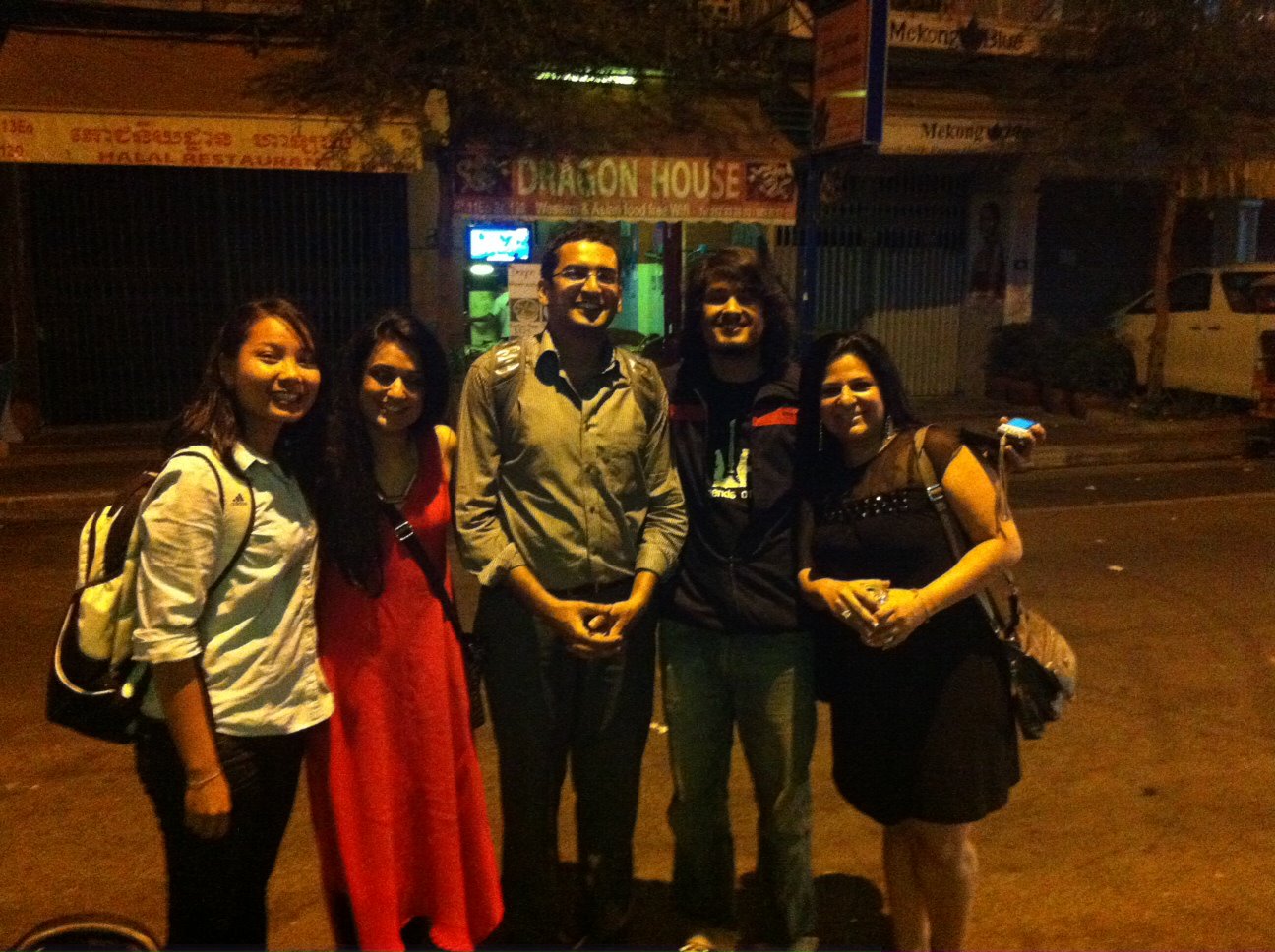 Cambodia-Korea friendship concert in the Memories of King Father Norodom Sihanouk: