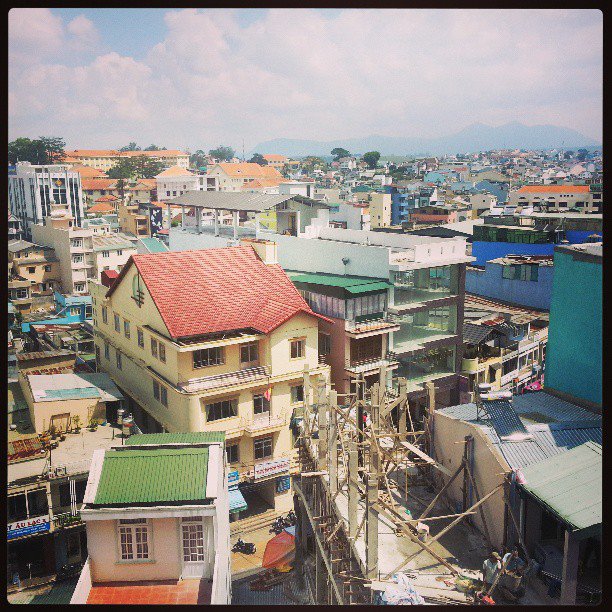 Khmer New Year falls between 13th-17th April every year. It is not just new year for Cambodia but also for several countries such as Thailand (Songkran), Laos (Songkran), Myanmar (Thingyan), Sri Lanka (Sinhalese New Year), and some parts of India such as Karnataka, Tamil Nadu…ect.
Because it was strangely boiling hot (40 degrees celsius or more) in Phnom Penh this year, I decided to have a bit of cool fresh air in Vietnam! I took a bus ride for 8.5 hours to Saigon. It usually takes only 6 hours from Phnom Penh to Saigon and vice versa.
I left at 7am on Saturday morning, and arrived in Saigon at 3:30pm. The bus company I chose to travel to Saigon was Sorya Bus company this time, as tickets at Mekong Express Limousine Bus ($13 a ticket) sold out because of New Year. Better book your tickets a few days in advance on such an occasion. People who live in Phnom Penh are really eager to get out of PP if the opportunity arises! As soon as our bus left, we were told that congested traffic at Neak Loeung already began. Well, a typical thing in Cambodia that is! To go to Vietnam, all the vehicles had to cross a river by ferry. Knowing in advance that it would be delayed for hours, our bus driver was smart enough to take another route, and that's the reason why it was 8 hours and a half. However, if you got stuck at the ferry, it would take much longer than 8 hours, I think.
I stayed overnight in Saigon at a guest house called Ly Loan guest house. The room was pretty nice and clean. It cost $15 for two people. That evening, I bought my bus ticket to Dalat which is about 7 to 8 hours from Saigon. I chose Phuong Trang bus company, as I heard a lot of good things about it from my Vietnamese friends. A ticket of Phuong Trang sleeping bus (which has a sleeping berth inside) cost 210,000 dongs ($10) while a normal bus ticket from Phoung Trang (only seats) is just about a dollar and a half cheaper ($8.50). If you go on a long journey like that, better buy a sleeping bus ticket! It saves you from back and butt pains. 😀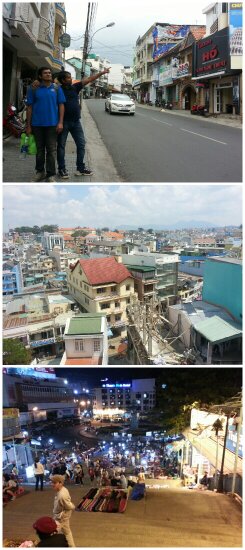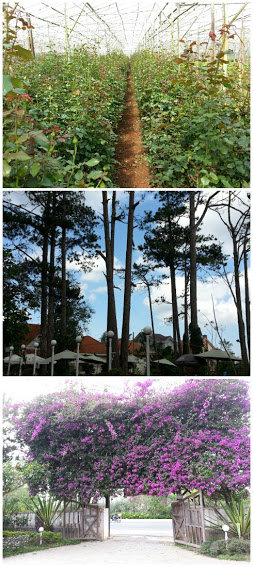 Dalat is such a beautiful place. A capital of Lam Dong province, it captures many tourists' heart thanks to its beauty and sheer love for flowers, green nature, and cool weather.
What you'll be surprised about when you are there is the lovely cool weather, rows of trees, hills and the greenness all around you. Hilly Dalat is cool throughout the year. Remember to bring a jacket or a coat. But if you don't, go to the market, a landmark of Dalat where people sell a lot of jackets, blouses and stuff. It is in fact very cute to see a lot of Vietnamese local tourists having a good taste in wintery clothing. 😉
It is a pretty small town indeed, but it was a real delight for me to see beautiful French colonial style buildings still alive and intact. There are quite a few cheap hostels in Dalat. Hotels such as Thong Loi 1 and 4 are quite affordable. A room at Thong Loi in low season costs about $22 a night for two people (single big bed). In high season, it can cost a little more higher. Even if four people stay in one room, they wouldn't be able to find out. 😛
No matter hard I tried, I sometimes got mistaken for a Vietnamese living close to the Cambodian border. Can't help it (*shrug*).
Easy Riders in Dalat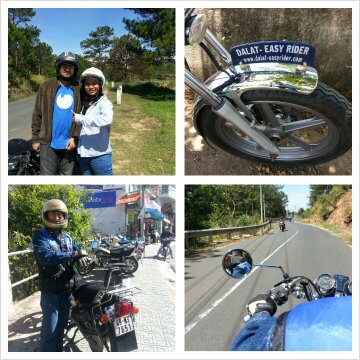 They are distinguishable from other tour guides in Dalat. Their bike and jacket are pretty cool, eh?
In Dalat, it is easy to rent a bike and ride around because it is a pretty tiny town. A daily rental can cost between $3 to $8. Have fun bargaining! Heh. Most of the easy riders were former soldiers that served for the military for some time.
Composed of about 40 tour guides equipped with pretty good English and excellent knowledge about Vietnam, Easy Riders provide daily tours, trekking, and even more adventurous tours from Dalat to other parts of Vietnam. I decided to spend one day with an easy rider ($20 – $30). Admittedly, I learnt so much from people than venturing off alone sometimes in Dalat or other places I've been to. Local people carry the best knowledge of what's going on in their community.
Easy rider who went to Cambodia in 1978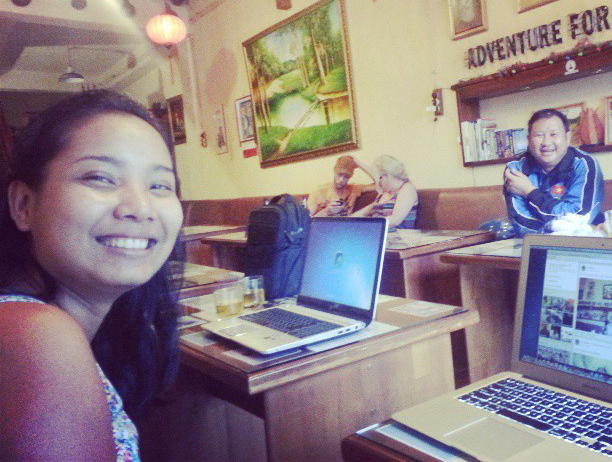 As soon as I was seated at a backpacker cafe "Saphire Cafe" which is linked to Saphire Hotel where I stayed in 2011, an easy rider tour guide asked if I was from Cambodia.
"You don't look Vietnamese. Where are you from?" he asked.
"I am from Cambodia. How are you doing?" I answered. "I was a soldier who was drafted to fight the Khmer Rouge," he said with a big smile on his chubby face.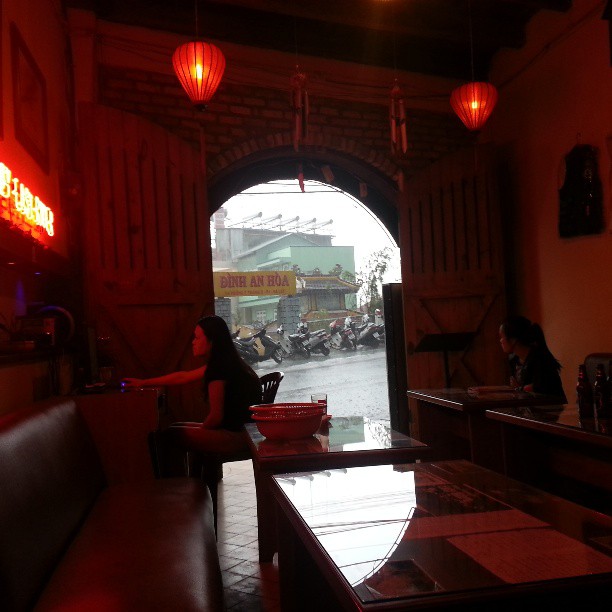 That was how our conversation began, and it ended quite after some time. Vo (his name) came to Cambodia in his early 20s as a Vietnamese soldier who had to fight the Khmer Rouge. Nearly 200 troops under his command died when they were travelling in Preah Vihear province.
I remember him saying, "A lot of Vietnamese soldiers sacrificed their lives helping Cambodians, but some Vietnamese who raped Cambodian women and tormented others disgraced us all." I nodded silently. History wise, Vietnam and Cambodia have had very bitter conflicts with each other.
Listening to him, I told myself I was not in a position to judge him or others yet. People like him and me are just products of society we live in. After serving from 1978 to 1982, Vo came back home. The Vietnamese government gave priority to veterans so they helped find jobs for them. However, offered were some odd jobs such as security work at companies or wealthy people's mansions. What priority was that? Dissatisfied, Vo quit and took some English lessons to become a tour guide. That was when he made up his mind to join hands with other easy riders to create this team and earn enough to support themselves sufficiently. Until now he's still held the belief that Vietnam rescued Cambodia but did not invade the country during that period.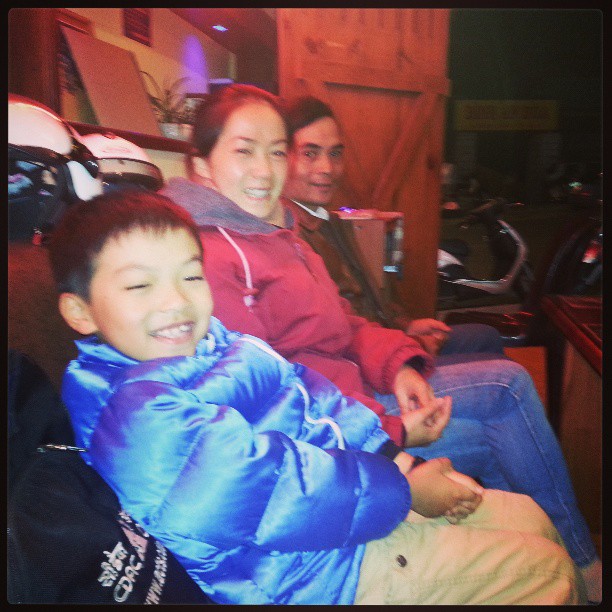 After I had talked to Vo that afternoon, I still hung out there till late. Unexpectedly, a small boy of about 10 years old walked into the cafe with confidence while his parents walking behind. As soon as they were seated next to my friend, Manish, the chit-chat started. The boy was simply amazing with all that mature manner. And, the way he discussed things with us was ridiculously adult-like, very thoughtful and funny. Khang comes to the cafe every Saturday and Sunday to get an opportunity to practice his English with foreigners. Well, how lucky he met a Cambodian and two Indians to converse with in English. 😉